Review: 'Dark Desire' by Christine Feehan
August 9, 2019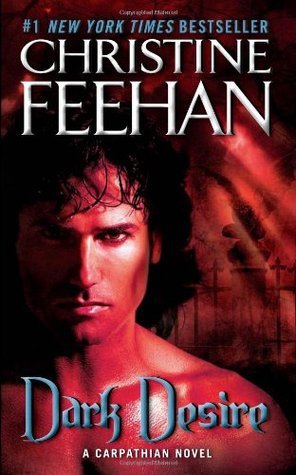 Dark Desire
by
Christine Feehan
Series:
Dark #2
Published by
Avon
on July 31, 2012
Genres:
Paranormal Romance
Format:
Paperback
Source:
Purchased
Goodreads
Purchase at
Amazon
|
Barnes & Noble

"The Queen of paranormal romance."—USA Today
#1 New York Times bestselling author Christine Feehan has enchanted legions of paranormal romance fans with her sensation series featuring sexy immortal Carpathian heroes—a remarkable breed of vampire. In this stunning new edition of Dark Desire, a beautiful doctor is perilously drawn to the far Carpathian Mountains by a mysterious stranger who needs her medical expertise. Despite the danger, she cannot deny her deep connection to this mystery man—or he, his raging need for her. Discover the breathtaking power of supernatural love in this darkly sensuous classic from Christine Feehan.
---
I'm still trying to decide if I'm going to continue reading this series since there are a lot of books in this series and it would take me a while to get caught up. I'm beyond imitated with how many books are in this series, but I'm determined to get through them eventually.
I'm also not sure if I like this series. I'm not sure if it's due to the characters or the writing style, but it's much different from other books I've read before. I'm hoping the books get better along the way, but I'm going to take my time getting to them since I have a lot more books to read that need to be reviewed. Don't get me wrong I love the idea that the Carpathians are no vampires in this book, and they are trying to save their race by finding their fated mates. If they don't find their mates than that is when they turn into vampires. What I mean with vampires is that they are dark and vicious and not sparkly.
I find the male protagonists very alpha in this series. They tend to be over-bearing and controlling males though that drive me bonkers at times. Jacques, though in this book, has a reason to be since his fated mate doesn't understand their kind and puts herself in danger certain times. Shea is a surgeon, and she wants to help people, but she's also trying to figure out what is wrong with her at the beginning of the story. She ends up helping Jacques because he has been tortured by some humans for being Carpathian. He's close to dying in the book, but the Carpathians can prevent it by putting themselves to sleep and healing in the ground. Shea is about to meet Jacques for the first time and realize that he has been damaged so severely that his dark side may end up showing up in the book a couple of times. Jacques is not an easy Carpathian to deal with, but neither is Shea. Shea is going to find out right away that the Carpathians have a different way than humans. She's not going to like it, especially when she meets the healer, Gregori. Gregori is one character I want to know more of, especially since he's close to turning. In this book, though he may end up finding his mate, he will have to wait around for his mate a little longer.
I enjoyed the plot and villain in this story more than the first book. The first book was everywhere, while this one stayed on a course more with the story. There was more of telepathy talking in this book more than actually talking with the characters. Jacques was healing in this book and everyone thought he was dead, even his brother. There's a storyline with Shea, which I won't give away, but it's what kept me reading this book. I wanted to know if she would finally get her HEA after everything she went through in life with her mother and father.
I will say that I enjoyed this book more than the first book. I'm hoping to read the third book next month and I hope each book gets better and better. It may be Christine's writing style that is taking me a while to get used to since I'm used to certain writing styles in the PNR genre. I enjoy alpha male characters, but these characters can be to the extreme. Although, I should sympathize since they are trying to prevent their kind from going extinct and also going mad like a vampire.
---
Story Rating: 3.5 stars
Steaminess Rating: 3 stars
Standalone or part of series: Part of series.
Do I recommend this book? Yes. If you are a fan of PNR with REAL vampires and not sparkly ones. 😉
Will I read other books from the author? Yes. I've already read other books from Christine Feehan. I'm enjoying her Shadow Rider series.
Tropes/Elements: Fated Mates
Hero: Tortured/Damaged; Carpathian; Alpha
Heroine: Doctor/Surgeon; Half-Carpathian; Determined, but Jacques would state she's stubborn and Gregori would say she's being dangerous.

This post contains affiliate links you can use to purchase the book. If you buy the book using that link, I will receive a small commission from the sale. It will help sponsor future giveaways but costs you nothing extra. You can read the full disclosure underneath the Privacy Policy.
---
---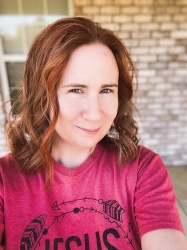 Latest posts by FranJessca
(see all)