Review: 'Dark Desires' by Rachel Leigh
November 8, 2022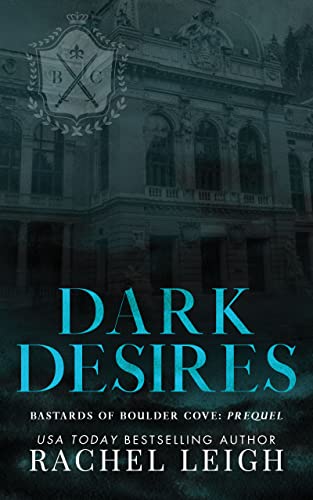 Dark Desires
by
Rachel Leigh
Series:
Bastards of Boulder Cove #0.5
Published by
Self-Published
on June 13, 2022
Genres:
Dark Bully Romance
,
High School Bully Romance
Format:
eBook
Source:
Purchased
Goodreads
Purchase at
Amazon

Dark Desires is a prequel to an upcoming series, Bastards of Boulder Cove.
At a school for the corrupt, we have no common ground.
Rightfully divided, we fight to find our place.
I found mine, sitting as the king of my throne.
Ruling my empire with an iron fist.
Where I walk, chaos ensues.
When darkness falls, I flourish leaving others as shadows behind me.
When my stepsister returns after a tragic accident, it seems I've met my match.
In a quest to end the division,
while searching for answers about the death of her boyfriend,
she sets out to change the course of my fate.
And boy does she ever.
---
I've had the Bastards of Boulders Cove series on my TBR for a while now. The third book will release at the end of November 2022. I needed to make time to read this series. I started with the prequel first to get a feel of it.I've had this series on my TBR for a while and with the third book releasing the end of November 2022, I. needed make time to read this series. I started with the prequel first to get a feel of it.
Storyline/My Thoughts: This is the first book that I've read from Rachel Leigh. She's an author, and I've been meaning to read her books since they are up my alley, especially this series I started with first. I love bully romances. No, I don't like bullies in real life, only in fictional worlds. Bullies in real life can kick rocks.
Dark Desires is the prequel to the Bastards of Boulders Cove, and it was an okay quick read to get to know the logistics of what to expect in the full-length novel. It introduces readers to the Boulder Cove Academy, where kids who attend their last two high school years are part of the Blue Bloods. These kids are forced to play games created and controlled by the three top leaders of the academy, who happen to be guys, and they can be jerks, or big-time bullies, especially to the FMC, Luna.
If there is one thing you do not do at Boulder Cove Academy, it is to date or see someone outside the academy. You are only able to see or date within the academy, and the main FMC is technically already taken by Kol, who happens to be her stepbrother. Unfortunately, while at the academy, he doesn't want anything to do with her. They are forbidden to be together, even though they have been in love since they were thirteen.
What does Luna do while at the academy? The one thing she shouldn't do is hook up with a guy who doesn't even attend the academy. That is a big no, especially concerning the Lawless boys, Kol, Cain, and Aspen. These three run the show and will serve up a punishment for Luna and her boyfriend that may end up being deadly.
I won't go into any further details; know that this is a prequel, and it introduces what is expected from the academy where kids attend: Blue Bloods. Luna is pushed around a lot by her stepbrother with the back-and-forth crap on why they can't be together, so she only wants to find someone who will treat her right, which she does temporarily. I sometimes felt for her, but other times I wanted to make some sense of her. Her stepbrother was a big-time jerk, and so were his friends, Cain and Abel. I didn't connect with either character when it came to the prequel. The ending, though, and how it sets up for the first book in the series made me immediately pick up Savage Games.
Yes, the prequel has a whole set of other characters from the full-length novels. Kol and Luna are grown up in Savage Games. You'll get to meet the next generation of Lawless that run the Boulder Cove Academy, and see if they are as bad as their parents.
There was an unanswered thing in this prequel that left me hanging. I hope Rachel Leigh touches up on it in the following books. I need to know what truly happened to a certain someone. I am expecting some more twists and turns in the next book, and I'm also expecting a lot more bullying involved. Overall, I give the prequel three stars.
Standalone/Part of Series: It's part of the Bastards of Boulder Cove series. This is the prequel to the series.
Steam/Spice: 🌶 🌶
Genres/Tropes/Elements: New Adult. Bully Romance. Contemporary. Stepbrother Romance. Secret Society. MMC and FMC are in High School.
Triggers/Content Warnings: Death. Violence. Bullying.
Would I recommend this book? Yes. The prequel may have been an okay read for me, but another reader could enjoy it more. I just didn't connect well with the main characters. I recommend it if you want to read about Scarlett's parents and how those two met.

This post contains affiliate links you can use to purchase the book. If you buy the book using that link, I will receive a small commission from the sale. It will help sponsor future giveaways but costs you nothing extra. You can read the full disclosure underneath the Privacy Policy.
---
---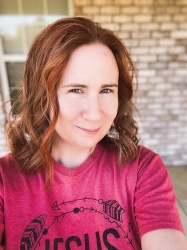 Latest posts by FranJessca
(see all)