Review: 'Dark Gold' by Christine Feehan #Romanceopoly2020
April 29, 2020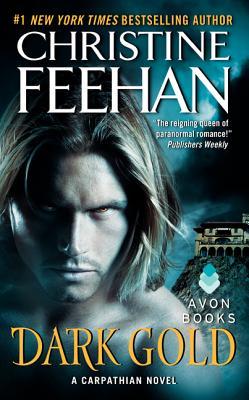 Dark Gold
by
Christine Feehan
Series:
Dark #3
,
Carpathian #3
Published by
Avon
on November 21, 2010
Genres:
Paranormal Romance
Format:
Paperback
Source:
Purchased
Goodreads
Purchase at
Amazon
|
Barnes & Noble

#1 New York Times bestselling author Christine Feehan delivers another deliciously dark paranormal romance in the DARK Series
They were masters of the darkness, searching through eternity for a mistress of the light . . . was he a man . . . or a miracle?
Alexandria Houton will sacrifice anything—even her life—to protect her orphaned little brother. But when both encounter unspeakable evil in the swirling San Francisco mists, Alex can only cry to heaven for their deliverance . . .
And out of the darkness swoops Aidan Savage, a golden being more powerful and more mysterious than any other creature of the night. The ageless Carpathian male snatches them from a hideous fate. But is Aidan a miracle . . . or a monster? Is he Alex's salvation . . . or her sin?
If she surrenders to Aidan's savage, unearthly seduction and gives him the color, the light, the family he craves, will Alex truly save her brother . . . or sacrifice more than her life?
---
Last year I started reading the Dark/Carpathian series by Christine Feehan since I was looking for another Fated Mates series. Now I'm finally getting to the third book in the series thanks to the #Romanceopoly Challenge.
Female Protagonist: Alexandria Houton is an orphaned young woman trying to raise and protect her younger brother. She drove me crazy in the story because she kept putting herself at risk so many times. She didn't want to believe what everyone was telling her when it came to Aidan being her destined mate and trying to protect her. I did like how protective she was to her little brother. She wanted what was best for him, but her choices were questionable. She was hardheaded and stubborn when it came to Aidan, though, and that is what drove me crazy with her. She did redeem herself when she helped save Aidan from an attack.
Male Protagonist: Aidan Savage is one of the ageless Carpathians who hunts the evil vampires that come into his city. He's forced to live not in his homeland because of human hunters wanting to kill his kind. He's one alpha male in the story, especially after he realizes that Alexandria is his fated mate. I'm not sure if I love Aidan's character, but I did like his patience when it came to Alexandria. I don't think I would've had patience with her. Aidan had a lot of patience!
Storyline: Alexandria has no idea that a job interview is going to turn into something else at the beginning of the book. She ends up getting herself captured by an evil creature with her younger brother. She didn't know these evil creatures (aka Vampires) existed until now. Her world is going to be turned upside down due to the Vampire, but she has an unknown savior save her and her little brother. Unfortunately, she ends up treating this savior as one of the evil vampires. Aidan helps her through what is going to happen to her. He also will help her realize what she is to him. Not only will Aidan have to take in Alexandria and her little brother, but also deal with further vampires that keep wanting to attack Aidan over Alexandria. This story had some moments where there were quite a bit of action-packed scenes. It's bound to happen when a Carpathian is trying to protect his mate in the story. There was one incident in the story that freaked me out, and that is with another Carpathian shows up. He's the one I can't wait to read his book.
Steaminess: I consider this book mild with steaminess compared to the other books I've read so far in this series.
Cliffhanger: No.
Standalone or Series: It's part of a series. Each follows a new couple.
Trope: Fated Mates.
Do I recommend this book? I would recommend this to readers that are Christine Feehan fans and love Paranormal Romance. If you also love the Fated Mates tropes, then I would recommend these books to you too. I'm liking these books, but not falling in love with them as I have with Kresley Cole's IAD series and J.R. Ward's BDB series. I'm not giving up, though. I'm hoping to find my favorite couple in the series. I will say this it's not your sparkly kind of vampire story, so get that out of your head before reading this series. Christine Feehan writes her vampire/Carpathian stories with darkness in it, which is one of many reasons why I'm going to keep reading these books.

This post contains affiliate links you can use to purchase the book. If you buy the book using that link, I will receive a small commission from the sale. It will help sponsor future giveaways but costs you nothing extra. You can read the full disclosure underneath the Privacy Policy.
---
---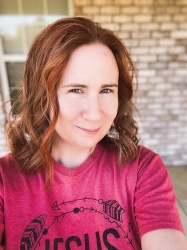 Latest posts by FranJessca
(see all)