Review: 'Dark Prince' by Christine Feehan #romanceopoly
April 2, 2019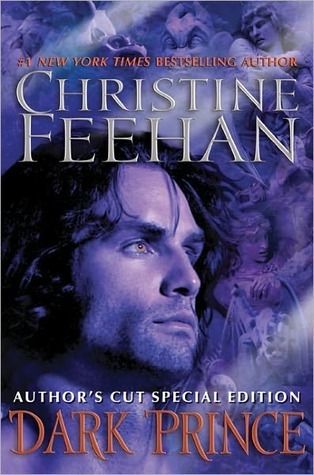 Dark Prince
by
Christine Feehan
Series:
Dark #1
Published by
Leisure Books
on April 5, 2005
Genres:
Paranormal Romance
Format:
Hardcover
Source:
Library
Goodreads
Purchase at
Amazon

Carpathians are an immortal race of beings with animal instincts. Every Carpathian male is drawn to his life mate: a Carpathian or human female able to provide the light to his darkness. Without her, the beast within slowly consumes the man until turning vampire is the only option.
Raven Whitney is a psychic who has used her gift to help the police track down a serial killer. Now she is determined to escape the glare of recent publicity for the peace and quiet of the Carpathian Mountains.
Prince Mikhail Dubrinsky is the leader of his people but, as his ancient Carpathian race grows ever closer to extinction, he is close to giving in to the heavy weight of loneliness and despair.
From the moment their minds touch, Raven and Mikhail form a connection. But there are those who incorrectly view all Carpathians as vampires, and are determined to give their extinction a helping hand.
There is an extended edition with an additional 100 pages: Dark Prince: Author's Cut Special Edition.
---
I've been meaning to start the Dark series by Christine Feehan for some time now, but never jumped onboard until the Romanceopoly 'Mystery Challenge' was announced in February that it was going to be a Fated Mates read the challenge. Now here was my chance to start this series and also utilize my local library. Unfortunately, it looks like my local library doesn't have many of these books in the series for borrowing. Thank goodness it had the first book though. It did take me a while to read this book, but I think it mainly had to do that I was already in a reading slump. I had to keep putting down the book and going back to it later to read it. I finally finished it though on March 28th.
I didn't connect well with the main characters in this book, and I know a lot of my Goodreads followers enjoyed this book. I think it's because of the male character, Mikhail Dubrinsky, seemed very chauvinistic and I'm not fond of male characters having that quality. I realize though that this book was first published back in the late 90s. There was also the issue of the female character, Raven Whitney being in danger constantly in the book. She knew there were dangers all around her and she was actually on holiday from a stressful job as it was and she ends up in danger several times. She meets a mysterious man/creature who is on the brink of being in danger from himself and there is an instant love with him, but she's put off with him at first. Although, there's no saying any to him at all in this book.
I did enjoy the storyline though of the Carpathians and wanted to learn more about them and how the male Carpathians are literally on the brink of becoming the dark creature everyone fears because they can't find their fated mates. Their Dark Prince, Mikhail finds his fated mate (as a human), and now the Carpathians have hope because of him seeing her. Even though I didn't connect well with the main characters that don't mean I didn't connect well with others that were introduced. I'm interested in reading which gets their story next in the series. I know Christine Feehan has a different writing style and technique from other writers I've read in this genre before, which is why I'm intrigued to more of this series. It's different from other vampire romance stories because of their a darkly twisted storyline with the male characters. There's also the fascination of how they find their fated mates.
I've already bought the second book, and hopefully, my local library will consider carrying more of the series soon. I know the library has the latest books in the series on the shelves.
---
Rating: 3 stars
Steaminess Rating: 3 stars
Standalone or part of series: Part of the Dark series by Christine Feehan. First book in the series.
Do I recommend this book? I would recommend this book if you are a fan of vampires, fated mates stories, and if you've read other books from Christine Feehan.
Will I read other books from the author? Yes.
Trope/Elements: Fated Mates Romance; Vampires

This post contains affiliate links you can use to purchase the book. If you buy the book using that link, I will receive a small commission from the sale. It will help sponsor future giveaways but costs you nothing extra. You can read the full disclosure underneath the Privacy Policy.
---
---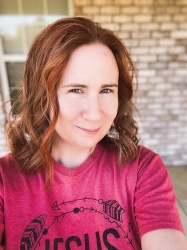 Latest posts by FranJessca
(see all)