Review: 'Day Zero' by Kresley Cole
September 27, 2022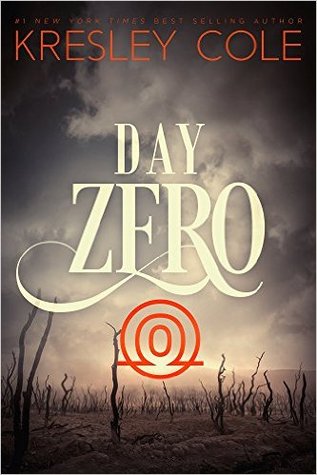 Day Zero
by
Kresley Cole
Series:
The Arcana Chronicles #3.5
Published by
Valkyrie Press
on August 1st 2016
Genres:
Young Adult Dystopian
Format:
eBook
,
Paperback
Source:
Purchased
Goodreads
Purchase at
Amazon
|
Barnes & Noble

Arcana means secrets, and these Arcana Chronicles short stories from #1 New York Times bestseller Kresley Cole are filled with them. Experience firsthand the beginning of the end and behold the apocalypse through the eyes of characters you only thought you knew.
Ashes to ashes . . .Evie Greene's story of the Flash is just one of many. All over the world, those connected in some way to the lethal Arcana game--like Death, Jack, and Fortune--must first survive a horrifying night of blood and screams.
We all fall down.Some will have to grapple with new powers; all will be damned to a hellish new existence of plague, brutality, desolation, and cannibalism. Find out who they lost, why they endure, and what they sacrificed in order to live past Day Zero. . . .
---
Day Zero is a companion guide by Kresley Cole that contains short stories from the Arcana card characters. Readers will get to read not only Evie's (the Empress) POV of Day Zero before the world fell apart but will read all living Arcana character card's reactions to the event. You will get a sneak into what each character was doing before the flash.
My Thoughts: Before diving into my thoughts on why I enjoyed the guide, I want to discuss something important. This companion guide is meant to be read after you've read Books 1-3. It would be best if you didn't read it before those books because it does contain spoilers. You do not want to spoil anything in the story if you are new to this series, which is why I recommend reading it after Dead of Winter. The companion guide will answer some important questions that readers have wondered as they make their way through this world that Kresley Cole has created for her characters. It will also make you have more questions.
The first pages contain a gigantic spoiler every reader has wondered about a particular character. That should tell you why I'm stressing about not reading this book out of order.
Now onto my thoughts on why I enjoyed this companion guide that Kresley Cole made for us. It gave us descriptive details of each Arcana player and a glimpse into their lives on Day Zero, right when the flash happens. Some characters are clueless about what is happening, and others are well prepared ahead of time and ready for the battle with the other card characters.
I thought this guide helped prepare readers for the next book, which I know will be more challenging and action-packed because of what happened to the characters in the previous book. I love getting glimpses of what each Arcana player was doing and learning more about their personalities before they took on their powers. I also love the idea that I can use this guide to fall back on when I need to familarize myself with the new characters that are to come. Kresley did a fantastic job putting all the details of the Arcana players' powers in this guide and other essential details for readers to know. I'm anxious for Evie to meet the Arcana players she hasn't met in person yet. She has her work cut out for her if she wants more of the cards to be allies and to convince them not to unalive each other. Some of the characters are determined to win the game.
I give this guide four stars, and I'm glad that Kresley gave this little guide to us. It will be helpful in the long run in this series. I learned quite a bit, but it still was a teaser. I want more. I especially want to know if Jack is what I think he is in the series. So many questions still need to be answered, but I know Kresley will answer them eventually. She loves to leave her readers guessing.
Standalone or Part of Series: This is a companion guide to the Arcana Chronicles series, and I recommend reading this in order. You should read it after Dead of Winter, book three in the series.
Would I recommend this book? Yes. I recommend this guide to readers that want to know about each Arcana player character in more detail.

---
---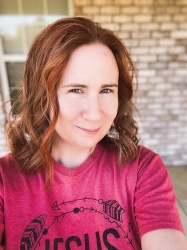 Latest posts by FranJessca
(see all)