Review: 'Day Zero' by Kresley Cole
March 4, 2018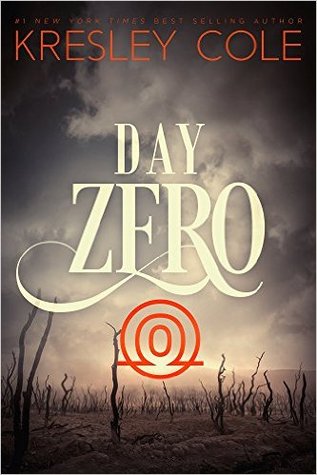 Day Zero
by
Kresley Cole
Series:
The Arcana Chronicles #3.5
Published by
Valkyrie Press
on August 1st 2016
Genres:
Young Adult Dystopian
Format:
eBook
Source:
Purchased
Goodreads
Purchase at
Amazon
|
Apple

Arcana means secrets, and these Arcana Chronicles short stories from #1 New York Times bestseller Kresley Cole are filled with them. Experience firsthand the beginning of the end and behold the apocalypse through the eyes of characters you only thought you knew.
Ashes to ashes . . .Evie Greene's story of the Flash is just one of many. All over the world, those connected in some way to the lethal Arcana game--like Death, Jack, and Fortune--must first survive a horrifying night of blood and screams.
We all fall down.Some will have to grapple with new powers; all will be damned to a hellish new existence of plague, brutality, desolation, and cannibalism. Find out who they lost, why they endure, and what they sacrificed in order to live past Day Zero. . . .
My Review
IMPORTANT: This companion guide written by Kresley Cole is not to be read until you've read the first three books in the Arcana Chronicles. You do not want to spoil anything in the story, do you? Just take my word for it. Wait until after you read Poison Princess, Endless Knight, and Dead of Winter.
There's even a quick little note at the beginning of the companion that may contain a spoiler from Kresley.
I enjoyed this companion because it gave details of each of the Arcana players and also gave a glimpse of what happened on Day Zero with some of the players. Some of the Arcana players were aware of what was going to happen, while others were utterly clueless, just like Evie was.
Be prepared to learn so much more about the Arcana players that will prepare you for the next book in the series. I loved the fact that Kresley created this helpful guide. I read the guide in one night.
I give this guide 4 stars and highly recommend it readers that enjoy getting to know the characters of a series. Thanks so much for Kresley on creating this guide. I learned quite a bit, but it still was a teaser. I want more. 🙂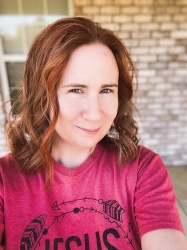 Latest posts by FranJessca
(see all)