Review: 'Deep Surrendering: Episode 4' by Chelsea M. Cameron
June 24, 2014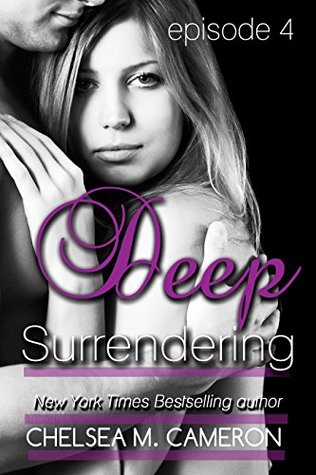 Deep Surrendering Episode 4
by
Chelsea M. Cameron
Series:
Deep Surrendering #4
Published by
Self-Published
on June 17, 2014
Format:
eArc
Goodreads

For the first time since their relationship started, Fin and Marisol are on different pages in the bedroom, but Marisol is determined to make their last few days together count. Each moment is precious, but each shreds her fragile heart a little more. Can they get back on track and figure out a way to stay together even with thousands of miles between them?
*This is a novella of 20K words and the fourth in a series of novellas. They will release on the third Thursday of every month. The total number of episodes isn't final, but it will be from 12-14, which is two novel's worth of content. Due to adult content, this is not appropriate for anyone under the age of 17*
Other books by Chelsea M. Cameron:
Nocturnal (The Noctalis Chronicles, Book One)
Nightmare (The Noctalis Chronicles, Book Two)
Neither (The Noctalis Chronicles, Book Three)
Neverend (The Noctalis Chronicles, Book Four)
Whisper
New Adult Contemporary Romance:
My Favorite Mistake
My Sweetest Escape (January 28, 2014)
Deeper We Fall (Fall and Rise, Book One)
Faster We Burn (Fall and Rise, Book Two)
For Real
UnWritten (July 10, 2014)
Christmas Catch: A Holiday Novella
Adult Contemporary Romance:
Sweet Surrendering
Surrendering to Us
Dark Surrendering (Summer 2014)
My Review
In the fourth installment to Chelsea M. Cameron's Deep Surrendering series, there is a lot of steamy moments between Fin and Marisol. If you haven't read the previous installments, please proceed with caution when reading this review. I'm going to attempt to not spoil this episode, but I highly recommend reading the previous installments to the series first.
Chelsea M. Cameron starts this episode with Marisol trying to get Fin to open up more with this intimacy issues. More secrets of what has happened to Fin in the past are opened up in this installment, and I have to say he definitely has not had it easy. He is a control freak, so in this installment he gives up some control to Marisol. (Just a tiny bit) I was impressed with Marisol in this installment due to how she handled each moment with Fin in the bedroom. She was gentle with him and was prepared to deal with his issues. I also applaud her for dealing with Fin's past, and his slow ways of opening up to Marisol with some of his secrets. She even handled meeting Fin's Dad one -on-one in an awkward moment. Yup…not liking Fin's Dad in this installment. He's a jerk…especially with what he has done to Fin in the past.
Oh…and the ending was definitely not expected. At least at the point where Fin gives Marisol a certain present. He is leaving for a while and I was a little peeved how he left, but I'm glad for what he did to make up for leaving Marisol. He's starting to not drive me too crazy like he has in the previous episodes.
I look forward to reading the next installment because I really want to know how these two characters handle being away from each other. I really want to know if their relationship will continue. Chelsea does an amazing job on giving just a little to keep us turning the pages, and then leaving us begging for me.
I give this episode 4 moons and recommend this series to readers that enjoy the New Adult genre. These episodes can be read in less than an hour and if you do not like waiting, there are already 4 episodes out and plenty more to come. Chelsea pushes these episodes out every month, which isn't a long wait at all. =)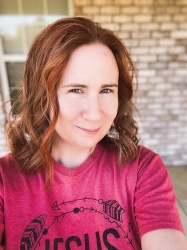 Latest posts by FranJessca
(see all)