Review: 'Desire Untamed' by Pamela Palmer #Romanceopoly2020
April 7, 2020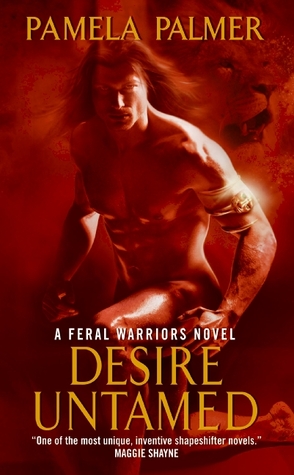 Desire Untamed
by
Pamela Palmer
Series:
Feral Warriors #1
Published by
Avon
on June 30, 2009
Genres:
Paranormal Romance
Format:
Paperback
Source:
Purchased
Goodreads
Purchase at
Amazon
|
Barnes & Noble

They are called Feral Warriors—an elite band of immortals who can change shape at will. Sworn to rid the world of evil, consumed by sorcery and seduction, their wild natures are primed for release . . .
Kara MacAllister's quiet small-town life is transformed forever the night a powerful stranger rips her from her home, claiming she is the chosen one—the key to his survival.
Spiriting her away into the rain-soaked night, Lyon reveals a truth Kara can barely credit. She's immortal, and the only one who can save his race. And deep within her, he arouses a fierce, primal hunger beyond anything she's ever imagined.
But only when their lives are threatened by an ancient evil will Kara and Lyon realize they have found a love they would risk their immortal souls to claim . . . and a powerful desire that could never, ever be tamed.
And he begins to wonder if the woman who's stolen his heart is destined to be his salvation...or his doom.
---
Desire Untamed is the first book in Pamela Palmer's Feral Warriors series, and I've had this book in my bookcase since 2012. Thank goodness for the #Romanceopoly Challenge I was able to pick up this book finally. It fulfilled the Bar square on the board since Pamela Palmer shares an initial with me. Our last names both start with 'P.'
Instead of describing the book within this review, I'm going to go ahead and give my likes and dislikes about the book. I highly recommend reading the synopsis of the book, which offers a quick detail on what the book/series is about if you are interested in reading the book/series.
What I liked about the first book –
1. I loved the idea of Feral Warriors (also known as Therians) shapeshifting into different creatures and are sworn to rid the world of evil. It was different from other PNR books I've read.
2. I also loved that the Feral Warriors' names give away what they shapeshift into the story. The main male character, Lyon, changes into a Lion. His name gives it away, and so does the other characters. The female character in the book had no idea until later what they shifted into because she was thrust into the world of Feral Warriors due to her being the Radiant.
2. In the story, the Feral Warriors have to find their next Radiant, since their previous was killed. The Radiant helps the Warriors shapeshift, and without her, they will go dark and crazy. I loved the idea of this, but I did have a dislike for it too.
3. The steamy scenes between Lyon and Kara are off the charts hot. Be prepared if you do read this book because if you are not used to steamy scenes in PNR, then you may need to prepare yourself mentally. Pamela does a fantastic job with the steamy scenes. Some of these scenes may be too scorching for readers.
4. The ending and how everything finally was revealed. There was quite a bit of action in this book, especially towards the end of the book. I'm looking forward now to diving into the rest of the series.
What I disliked about the first book –
1. The poor Radiant, Kara MacAllister, in the story was ripped from her small-town life and thrown into the world of the Feral Warriors because she didn't grow up as a Therian. The way Lyon grabs her drove me crazy. It also drove me crazy how Kara reacted at first because she didn't believe him. She kept running away and getting into danger. Even the other Warriors were getting upset with her.
2. The constant denial of Kara and Lyon not being fated to be with each other. Something happens in the story that throws them off, but that's due to something sinister happening.
Overall, this book gets 4-stars, and I recommend it to readers that love PNR. Now, I need to make time to read the rest of the series.

This post contains affiliate links you can use to purchase the book. If you buy the book using that link, I will receive a small commission from the sale. It will help sponsor future giveaways but costs you nothing extra. You can read the full disclosure underneath the Privacy Policy.
---
---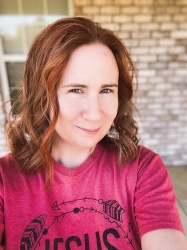 Latest posts by FranJessca
(see all)