Review: 'Dirty Rich Cinderella Story' by Lisa Renee Jones
July 30, 2018
I received a complimentary copy of the book from the author's assistant in exchange for an honest review. This does not affect my opinion of the book or the content of my review.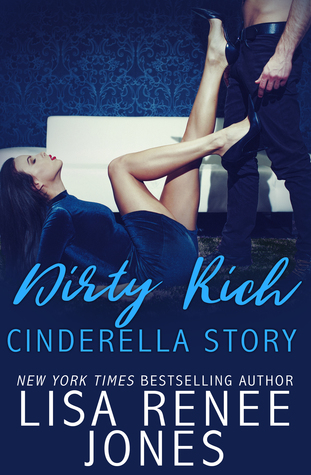 Dirty Rich Cinderella Story
by
Lisa Renee Jones
Series:
Dirty Rich #2
Published by
Createspace Independent Publishing Platform
on May 18, 2018
Genres:
Contemporary Romance
Format:
eArc
Source:
the author's assistant
Goodreads
Purchase at
Amazon
|
Apple

SEDUCED FOR A NIGHT. TAKEN FOREVER. With only nine months left at Stanford, and despite being top of her law school class, Lori Havens takes leave to care for her sick mother. That means she juggles three jobs, the best of which is researcher for novelist, and syndicated columnist of "Cat Does Crime," Cat Summer. One evening after finishing up her work at Cat's apartment building, Lori has an encounter with a sexy stranger, and does something out of character. She goes home with him. The night is perfect, he's perfect, wealthy, powerful and from out of town. Morning comes, and despite their connection, Lori leaves before he finds out she's far from the equal he believes her to be. She's not a charity case and she's not after his money. She will make her own. In other words, she leaves before her Prince Charming finds out she's no princess. Flash forward a few months, Lori's mother is healing, and Cat's husband, Reese, has merged his firm with another and Lori lands an internship there, with school credit and scholarship money.. Everything is falling into place. That is until fate reveals a wicked twist of events and Lori walks into a conference room to find her new boss, Cole Brooks, one of the partners, is her one-night prince charming. One sizzling shared look across a boardroom, and it's clear: this man is not done with her. It's not long before Lori is informed that she'll be working high profile cases with her one night prince charming which will require long nights and travel, starting immediately.
My Review
The last few months have been crazy, and I was supposed to read and review this book sooner. Unfortunately, life got in the way due to traveling out of state for a conference and then being promoted to another position and department at my day job. It's been super busy, but I finally made time to finish reading Dirty Rich Cinderella by Lisa Renee Jones.
Now, I need to make time to read the previous book (even though these books can be read as standalone). I want to know how Reese and Cat got together since I enjoyed getting to know them in this book.
Dirty Rich Cinderella is all about Lori Havens and Cole Brooks meeting each other one night. Cole Brooks is a very successful wealthy lawyer who is moving from Texas to New York to partner with Reese. Lori is trying to get back on her feet so that she can go back to law school. Unfortunately, she's having to work three jobs and take care of her mom who was sick. Her mom though is ready for Lori to live her life. Lori meets Cole and sparks were flying between other, until Lori ran away from Cole. Lori though is going to run into Cole again thanks to Cat and Reese assisting her on getting her back to what she needs to be.
Here are the items I enjoyed about the book:
The steamy scenes between Lori and Cole, when there were some scenes. I'm not sure how Lori was able to run away from Cole the first time. I'm glad though that they ended up meeting up again.
Cole. What can I say about Cole? He indeed was a winner. I adored him in the story because he fought hard to win over Lori. He was a keeper. He also was an alpha male, and I love me some alpha males in stories.
The secondary characters. Cat, Reese, Ashley, and Lori's Mom. Cat, Reese, and Lori's Mom wanted Lori to live her life doing what she's supposed to be doing.
I adore Lisa Renee Jones and her stories. She tends to write a lot of books in one year. I enjoyed the storyline of this book but needed more of less drama from the heroine.
Here are some items I didn't enjoy about the book though:
Lori. She was a pain in the booty quite a few times. She doesn't like when Cole tries to help her, even though he's trying everything to show how much he cares about her. She didn't also want him seeing her apartment. There were times I wanted to tell her off on how she was treating Cole.
The slow pace at the beginning of the story and the fast pace at the very end. Although, now I've learned that Lisa has written another novel about Lori and Cole. I want some more Cole. 🙂
Other than the two items mentioned above, I did enjoy the second book in the Dirty Rich series. Please note though these books can be read as a stand-alone. I'm going to read the first book because I want to know how Cat and Reese met. I would like these two together, even if they were in the story once in a while.
I give this book '4' stars and recommend it to readers who enjoy contemporary romance and happily ever after.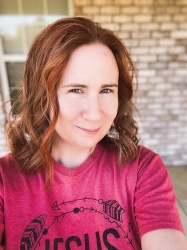 Latest posts by FranJessca
(see all)