Review: 'Discovery' by Hayley Faiman (Blog Tour)
July 22, 2019
I received a complimentary copy of the book from the blog tour host in exchange for an honest review. This does not affect my opinion of the book or the content of my review.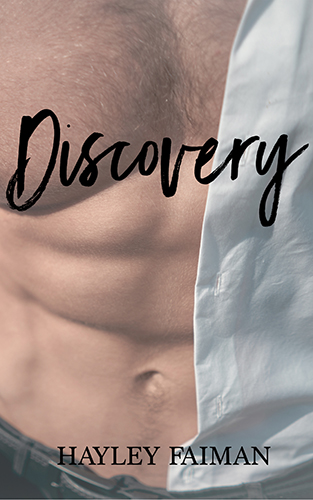 DISCOVERY
by
Hayley Faiman
Published by
Self-Published
on July 18, 2019
Genres:
Contemporary Romance
Format:
eArc
Goodreads
Purchase at
Amazon

Lucas Black, Esquire. The name alone was an enigma. Dressed in a suit that cost more than my rent. Green eyes that danced and a cocky smile firmly planted on kissable lips. The rumors about him were true. I wasn't ready for all that was Lucas Black. I knew it. I didn't care. I was willing to take whatever he gave me.
Discovery by Hayley Faiman is the first book to the Esquire Black Duet and was the first book I read by Hayley Faiman.
I plan on reading the second book to the Duet since Hayley left readers with a cliffhanger from the first book. Now, if I only can get over how much I don't like the male character. Forewarning ahead of time that the male protagonist, Lucas Black, is a player and jerk. I didn't like his role in this book and wanted the heroine, Brooklyn, to realize what he was from the beginning finally. She figured it out though towards the end of the book. She didn't make it easy for Lucas though to pursue her at first. Brooklyn was his first that turned him down, and he never gets turned down.
Lucas is a family lawyer, and he ends up hooking with his clients after he's down with their court cases. He's a ladies man, and he doesn't do relationships. Until he comes across Brooklyn, who is the Child Advocacy Lawyer on his client's case, he wants Brooklyn, but she doesn't want to be another notch on his bedpost. Unfortunately, Brooklyn ends up having a stalker that has it out for her. Lucas becomes her savior and helps her. He wants to protect her, but he also wants to pursue her. There is a lot of back and forth between the characters and Brooklyn becomes a damsel in distress in the book, but she's trying to handle it the best she can, especially since she's never had an enemy. She usually has her friend there to talk her out of being with Lucas and also being there for her. She's not there though since she's away. I wanted Brooklyn to have someone there for her since she not only deals with a crazy person after her, but she also has a scum of a boss that won't leave her alone. She's a beautiful woman that is trying to do her job until she can get a better job. She's there is help the children in the middle of divorces.
Now, if you enjoy books that involve a male character that is a player and a damsel in distress female character, then this book is for you. I may have not love this book, but I did enjoy the suspense in the book. I wanted to figure out who was behind the flowers and notes to Brooklyn. She's a sweet woman who shouldn't have any enemies. She's caught in the crossfire of something else. There's also the very ending of this book that left me realizing that Lucas Black will not be my favorite male character unless Hayley turns his character around in the second book. Although there was his POV in the book, it still did not win me over in his case. He may change, though, so I'll see what happens in the second book. I'm thinking Brooklyn is changing Lucas for the better. It will take some time, though since the ending left me hanging.
Overall, this book gets 3.5 stars (3.75 more likely since the storyline is what kept me intrigued and not the relationship of the characters).
---
Story Rating: 3.5 stars
Steaminess Rating: 3.5 stars
Standalone or part of series: Part of a duet, so must be read in order.
Do I recommend this book? Yes.
Will I read other books from the author? Yes.
Tropes/Elements: Fake/Pretend Relationship at first; Interracial Relationship
Hero: Lawyer; Alpha; Possessive; Jerk; Player
Heroine: Child Advocacy Lawyer; Damsel in Distress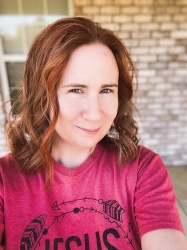 Latest posts by FranJessca
(see all)