Review: 'Dreamwalker' by Andrea Heltsley
June 28, 2012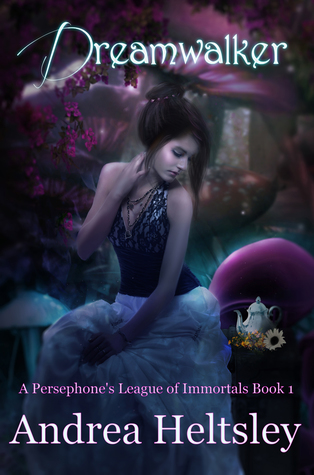 Dreamwalker
by
Andrea Heltsley
Series:
Persephone's League of Immortals #1
Published by
Starfire Press
on May 23rd 2012
Genres:
Paranormal Romance
Format:
eBook
Source:
the author
Goodreads
Purchase at
Amazon

Noel Kennedy lost her boyfriend, her job, and her dignity all in one week. She then gained an entirely new life. Hunted by a mysterious league of immortals, Noel must rediscover her forgotten past while uncovering the truth behind the two men who battle for her heart, both in dreams and in reality.
Entranced, she slowly unravels a world she was meant to stay out of. A world filled with creatures she once thought to be myth and dangers that threaten her very soul. Now Noel begins the fight for her life and must choose between two men who call to her heart. Can she escape a life of servitude or immortality for a chance at love?
Book One of The Persephone's League of Immortals Series
http://adiaryofabookaddict.blogspot.com - Tee loves Kyle Jacobson .HOLY HADES....... Dreamwalker is one of those mythology stories that grips you right from the beginning and you are unable to stop reading it because you need to know what is going to happen next. As you all know I love mythology stories and I love my bad boys! This story has it all and I want no I NEED book 2 ASAP!
http://rottenapplereads.blogspot.com/ - Alice Belikov First lady Ivashkov's .I SOoo LOVED reading this book, it was a wonderful FRESH and enjoyable read. I loved all the characters, it's normal to fall in love with the protagonist but I found myself falling for Boone.
 My Review

I was a little skeptical reading this book at first because I thought it would not capture my attention….but now I'm looking forward to the second book. That should tell you, that I enjoyed this book. It's much different from any other paranormal romance book out there. Her boyfriend has just dumped noel, and now she's taking it pretty badly. Let's say she lost her job over the break up because she did not show up to work. Now Noel is having dreams of a boy that is invading her dreams. She knows something is different about him. The boy is now telling her that he should have never involved her because now she's being hunted down by an unknown world she had no idea existed. (witches, vampires, etc….) And she's one of them but she's different, and she's about to find out what she is from the boy in her dreams and from close friends who have been keeping an eye on her. Noel is now on the run with other supernaturals just like her one being her best friend and another being her dream boy's partner who has an interest in Noel.
What is a girl to do with two boys?
My thoughts on "Dreamwalker" was that it was a fascinating book to read. Like I stated before, I was skeptical at first…until it got steamy in certain parts, and I understood the storyline a little more.
Just a warning: There's a love triangle in "Dreamwalker." Sometimes I always lean towards one boy…but this book, I had a hard time choosing because I love them both.
The only thing that bothered me was Noel. It was just the beginning that I did not like her character, but that's because she ran into hiding once her boyfriend dumped her. Towards the end of the book though, she was one strong-willed character who kicked butt.
I will not spoil the book and what it is about because I will give too much away.
There were times that the book was slow a bit…but then it picked up and surprised me.
I love Andrea Heltsley's writing style because it is WAY different from others. She takes you into another world of paranormal.
Now that I've had the chance to read this book from Andrea, I plan on reading her other book "Dissolve" when I get some free time this summer.
Recommended to anyone who is a fan of a different style of paranormal romance.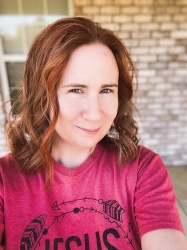 Latest posts by FranJessca
(see all)