Review: 'Entice' by Carrie Jones
February 22, 2011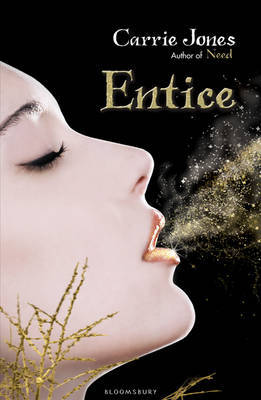 Entice
by
Carrie Jones
Series:
Need #3
Published by
Bloomsbury
on January 3rd 2011
Genres:
Young Adult Paranormal
Format:
Hardcover
Source:
Purchased
Goodreads
Purchase at
Amazon

Zara and Nick are soul mates, meant to be together for ever. But that's not quite how things have worked out. For starters, Nick has gone. He has been taken to the mythical place for warriors known as Valhalla. Zara and her friends might be able to get him back, it's just not going to be easy. Meanwhile a group of evil pixies is devastating Bedford, with more teens going missing every day. An all-out war seems imminent, and the good guys need all the warriors they can find. But even if Zara and her friends do discover the route to Valhalla, there's that other small problem: Zara's been pixie kissed. When she finds Nick, will he even want to go with her? Especially since she hasn't turned into just any pixie... She's Astley's queen.
 My Review
(Originally Reviewed on Mrs. Papillion aka "The Book Worm")
The book "Entice" picks up from the last book and what Zara is trying to do. She's trying to get her boyfriend, Nick back from Valhalla and she's got a limited time to do it. First off she's now a Fairy and not only that, but she's a Fairy Queen. She's Astley's Fairy Queen specifically. Her boyfriend is a werewolf though, and he died thanks to the evil Fairy, Frank who Zara is trying to avenge but first, she needs to get her boyfriend back. Zara is put through some crazy stuff to get to Nick. First, she loses so many loved ones in this book, and she has her friends who still a little wary of her because now she's a fairy, and none of her friends trust her Fairy King, Astley but the end it changes. If only she can get Nick back and hopefully he will still lover her….because she's having doubts since she's become a Fairy. At the end of the book, of course, it leaves you hanging, but a good one though. I love how Carrie Jones keeps throwing you off in this series. You never know what's going to happen next and that's the best kind of writing there is.
I'm looking forward to the next book in the series this year.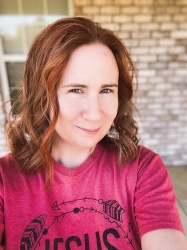 Latest posts by FranJessca
(see all)