Review – 'Faefever' by Karen Marie Moning
September 24, 2011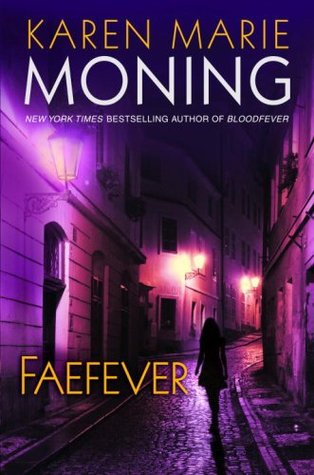 Faefever
by
Karen Marie Moning
Series:
Fever #3
Published by
Delacorte Press
on September 16th 2008
Genres:
Urban Fantasy
Format:
Hardcover
Source:
Library
Goodreads
Purchase at
Amazon
|
Apple

The New York Times bestselling author of Darkfever and Bloodfever returns to Dublin's Fae-infested shores in a bold, sensual new novel. Hurtling us into a realm of seduction and shadows, Karen Marie Moning tells the enthralling tale of a woman who explores the limits of her mysterious powers as she enters a world of ancient sorcery—and confronts an enemy more insidious than she could ever have imagined.
He calls me his Queen of the Night. I'd die for him. I'd kill for him, too. When MacKayla Lane receives a torn page from her dead sister's journal, she is stunned by Alina's desperate words. And now MacKayla knows that her sister's killer is close. But evil is closer. And suddenly the sidhe-seer is on the hunt: For answers. For revenge. And for an ancient book of dark magic so evil, it corrupts anyone who touches it.
Mac's quest for the Sinsar Dubh takes her into the mean, shape-shifting streets of Dublin, with a suspicious cop on her tail. Forced into a dangerous triangle of alliance with V'lane, an insatiable Fae prince of lethally erotic tastes, and Jericho Barrons, a man of primal desires and untold secrets, Mac is soon locked in a battle for her body, mind, and soul.
As All Hallows' Eve approaches and the city descends into chaos, as a shocking truth about the Dark Book is uncovered, not even Mac can prevent a deadly race of immortals from shattering the walls between worlds—with devastating consequences.…
My Review
(Originally Reviewed on Mrs. Papillion aka "The Book Worm")
Let me get this out of my system first:
AHHHHHHHHHHHHH!!!!
What a freaking ending to a book! Karen, you had to leave a cliffhanger like that? That was GREAT!!! I was not expecting that ending at all. You had me on the edge of my seat through the book, and I was smiling at certain parts, and at the ending, I think I was kind of giggling. Poor Mac is going through hell at the end, and she has given in to temptation. I don't think I could handle it either.
Let me also say:
WTF is BARRONS!!!??? Damn, are we ever going to find out if he's Fae, supernatural or human? He's not human. He's still Yummy though, and I want some scenes between him and Mac. I think he's fallen for her but is fighting it.
V'Lane, you seriously are one wicked Seelie Fae. I'm still wondering why V'Lane and Barrons are so against each other. I think they are both fighting for Mac's attention still. Jealousy can be an evil thing.
Mackayla also learns the truth about the Sinsar Dubh book which happens to be the biggest mishap of all time because the loss of the book was caused by her kind who was supposed to be guarding it. Now it's Mac's job to find out how it came out of their reaches. This book leaves you wondering what the heck is going to happen next. Hell has come to Dublin, and poor Mac is in smack in the middle of it. There was no avoiding what was happening to Dublin and the World in this book, and I think Mackayla knew that. She just needed to survive.
I won't spoil the book to anyone who hasn't read it…but if you haven't read it, you need to read it. I'm looking forward to reading "Dreamfever" next. It better tell me what the heck Barrons is. That is one thing that must be answered already. He's one Sexy Man or Thing that I must know more about in this series. =) Mackayla is one lucky gal well at the end of this book she's not. Poor thing…I hope she can figure out how to get out of the situation she got herself in her life.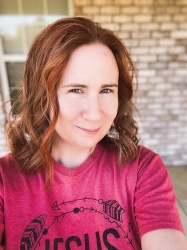 Latest posts by FranJessca
(see all)