Review: 'False Start' by Piper Rayne
December 26, 2022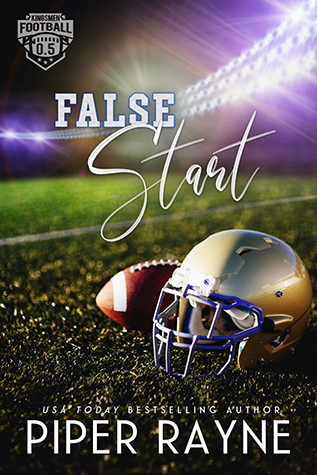 False Start
by
Piper Rayne
Series:
Kingsmen Football Stars #0.5
Published by
Self-Published
on October 19, 2022
Genres:
New Adult and College Romance
Format:
eBook
Source:
Purchased
Goodreads
Purchase at
Amazon

The start of Lee Burrows and I was a college girls' biggest fantasy.
Campus' most popular guy, the starting quarterback, the same guy I've crushed on forever, notices me—the quiet introvert.
Although, he never would've noticed me if he didn't need my help passing our biology class. I didn't think I had a chance with him until he started flirting with me and asking me questions like, "Who was the guy you were talking to?" and "Do you have a boyfriend?"
It took a few tutoring sessions before we ditched the library to "study" at Lee's apartment.
It was a fantasy come true until I found out the truth and vowed that Lee Burrows would never get another chance with me again.
---
False Start is a quick novella to the Kingsmen Football Stars series by Piper Rayne. This story gives you a glimpse into how Lee Burrows meets Shayna from college. I'm glad I read this before reading You Had Your Chance, Lee Burrows. 
Storyline/My Thoughts: Quick rundown without giving too much away, Lee is a college football player, and he's failing Biology. He is forced to get a tutor, and that tutor ends up being Shayna. Shayna will never admit to Lee that she finds him good-looking and is a big-time football fan. She will do everything she can to help him through Biology without falling for the guy. He is the popular quarterback, and every girl wants to get with him. 
This novella was a great intro to the Kingsmen Football Stars series, and it introduced us to the first couple that gets their first story. I enjoyed getting to know Lee and Shyana when they were in college in this novella and needed more of them, which readers will get in You Had Your Chance, Lee Burrows. Both will learn a life lesson in False Start in different ways. Lee, you will need to do some groveling to win Shayna back after the ending in False Start.
Does this novella have spice in it? Yes. 
Does the MMC give the FMC a cute nickname? Yes. Shy pie, which I found to be adorable and fit Shayna perfectly.
I'm glad I read this novella because it helped introduce me to the author duo Piper Rayne and now I've added their other books to my TBR.
Overall, I give this four stars and immediately can't wait for the first full-length novel and the rest of this series. Football players finding the loves of their lives, sign me up.
Standalone or Part of Series: Prequel to Kingsmen Football Stars series.
Steam/Spice: 🌶 🌶
Genre(s)/Trope(s)/Element(s): New Adult/College Romance. Sports/Football Romance. Forced Proximity. Novella/Prequel. College Football Player MMC. Tutor FMC.
Would I recommend this book? Yes. I recommend this to readers who enjoy Football/Sports Romance stories where the characters are forced together. This is a prequel, and Lee and Shayna's story continues in the first full-length novel of the Kingsmen Football Stars series.

This post contains affiliate links you can use to purchase the book. If you buy the book using that link, I will receive a small commission from the sale. It will help sponsor future giveaways but costs you nothing extra. You can read the full disclosure underneath the Privacy Policy.
---
---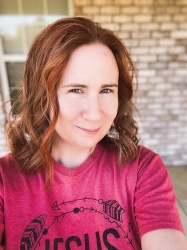 Latest posts by FranJessca
(see all)