Review: 'Fever' by Joan Swan
September 19, 2012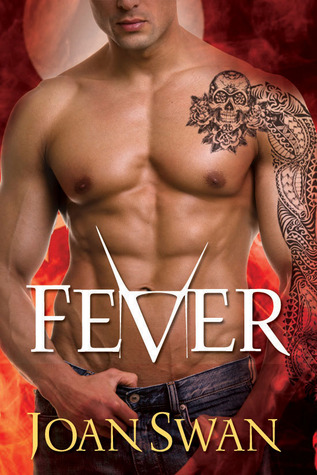 Fever
by
Joan Swan
Series:
Phoenix Rising #1
Published by
Brava
on March 1st 2012
Genres:
Romantic Suspense
Format:
Paperback
Source:
Purchased
Goodreads
Purchase at
Amazon
|
Apple

When Dr. Alyssa Foster is taken hostage by a prison inmate, she knows she's in deep trouble. Not just because Teague Creek is desperate for freedom, but because the moment his fingers brush against her skin, Alyssa feels a razor-sharp pang of need...
A man with a life sentence has nothing to lose. At least Teague doesn't, until his escape plan develops a fatal flaw: Alyssa. On the run from both the law and deadly undercover operatives, he can only give her lies, but every heated kiss tells him the fire between them could be just as devastating as the flames that changed him forever...
My Review
First off, let me say the cover of "Fever" really is one SEXY cover. =) That being said, I had a hard time putting this book down while reading it. I read it in 2 days. I would have read it all in one day, but my family kept interrupting me while I was reading it when traveling back to Virginia from Florida. (hubby was driving of course) Dr. Alyssa Foster never thought her day would get any worse than it already was. The poor woman had been going on straight adrenaline doing her job as a doctor. She is to examine a prisoner who was sentenced to life in prison. While examining him though, she cannot stop staring at his body, and she also comes across that his temperature is burning up. She thinks he has a fever of some sort, but the prisoner knows what it is exactly, but he cannot tell her. Teague who has been sentenced to life in prison for doing a criminal act that he did not do is about to make a drastic decision, and he will be putting Alyssa in jeopardy as well. He decides to take the doc as a hostage for a reason he has to keep to himself. Even his helper, another prisoner who helps get the getaway car does not know the importance of Alyssa. Unfortunately, Alyssa was just there at the wrong time because what Teague does not realize until later is that Alyssa is not the real person he was supposed to take hostage. On the run from the law, Teague wants to get the one person who loves him unconditionally back, but he has to fight a friend to get the person back. He also has to to keep running from the cops and a person who wants him dead. Teague also has his past creeping up to get him. Alyssa who is trying to run from Teague and his buddy end up falling for Teague, but that's because she slowly learns the truth on what Teague is and what happened to him. Both Teague and Alyssa cannot stop the passion between each other and how both of them can help each other out in different ways. My thoughts on "Fever" were that Joan Swan did a fabulous job on the first book to the Phoenix Rising series. I had a hard time putting it down. Of course, the cover helps as well. I think I caught myself several times, looking at the cover whenever an I started a new chapter. The cover is very drool-worthy. =) Alyssa is one kick-butt female character. She tried her hardest to get out of the hostage situation, but when she finally resisted, she ends up figuring out somewhat of the truth on what happened to Teague. She helped Teague a lot during the book. Teague though was a pain at times. If he could of stop resisting Alyssa whenever she tried to jump him, he would've realized that not everyone was out to get him. He was afraid if he fell too deep, he would never be able to get her out of his situation. It was already too late though because Alyssa was not giving up on him. I had no trouble keeping up with the storyline of the book, even when Joan switched to the bad guy's point of view. She explained what happened to Teague as well in the past and introduced some other characters in the book that I look forward to reading about more. I was in tears at the end of the book on what happened to Teague and when he was finally reunited with the someone he was trying to get to from the beginning. This was a tear jerker book. Steamy scenes let's say thank goodness I was reading in the back of the truck during the ride back home so no one could see me smiling. =) I would love to hook up with Teague…even when he's heating up. Steamy hot, sex with Teague…sign me up. (shhh don't tell the hubby I have a new book boyfriend…he gets jealous) Forewarning though I've read some mixed reviews on this book. The beginning of the book, one of the characters said some racist remarks. (It's only his character though) Some reviewers did not like that. After a while, though the racism went away and well…let's Just say the person is saying the racist remarks got what was coming to him. If you're a fan of romantic suspense, you definitely should check out this debut novel of Joan Swan's. You definitely will not regret it. The next release to the series is "Blaze" which comes out in a week. =) I'm excited to read it because it is on Luke (who is in Fever). The way he was described in Fever…let's say Teague may have competition.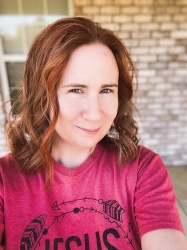 Latest posts by FranJessca
(see all)