Review: 'Firefly' by Meira Pentermann
June 4, 2012
I received a complimentary copy of the book from the author in exchange for an honest review. This does not affect my opinion of the book or the content of my review.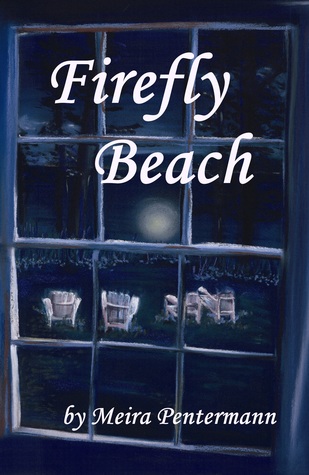 Firefly Beach
by
Meira Pentermann
Published by
Self-Published
on April 2, 2012
Genres:
Mystery
Format:
eArc
Source:
the author
Goodreads
Purchase at
Amazon
|
Apple

Paranormal Cozy Mystery
When Beth LaMonte rents a cottage on the coast of Maine, she wishes only to withdraw and paint. A mysterious ball of light disturbs her peace and leads her to a secret beach where she finds the diary of a girl who disappeared in 1975. Now Beth is on a mission, not only to bury her own past, but to put to rest the spirit of Firefly Beach.
My Review
Every once in a while, I find myself reading a mystery novel. When I was a teenager, I would read horror and mystery the most. Romance Novels were not even on my brain at the time. I wanted to solve mysteries and read horror stories that made me have nightmares. Yes, I was a weird teenage girl who loved to care for and loved staying up with a flashlight to ponder what happened in a story. "Firefly Beach" is a mystery novel, where Beth LaMonte moves to Maine to start over, to paint, and to sell her paintings at a local shop. She never figured she would be on an adventure to find a girl who used to live in the cottage she rents that disappeared 35 years ago. One night she is greeted by a mysterious light that flickers outside her windows, it looks to be a firefly. It keeps disturbing her and scaring her because she doesn't know what it is exactly. One day it leads her to a secret beach where she's found a diary. She discovers it's a girl's diary. The diary is written by a teenag
e girl who fell in love with a young man at her Dad's garage. Her Dad, of course, did not want her seeing this young man. At the end (like most teenage girls who fall in love), the girl decides to disobey her father. Things do not go as planned for the girl and she decides to disappear but to where. Beth finds out who the girl's father is and tries to talk to him about her, but unfortunately, he's not a people person at all. Beth then decides to do some searching on her own to track down what happened to this girl. She has to get to the bottom of it because she's been having nightmares about a road and such ever since coming in contact with the firefly. It's terrible enough Beth is dealing with her problems. She still can't get over what happened to her Dad and what happened with her ex-husband. When trying to solve this mystery, Beth is faced with what is going on with her life and how this mystery is teaching her things that she never thought possible to deal with in her life. She also is helping other people along the way during the search. My thoughts on this book when I started reading it was, in the beginning, it was slow paced. I had a hard time following for a while until Beth found the diary. I became enthralled to find out what happened to the girl who wrote the diary. When everything started falling in place, and Beth continued with the search, I had a hard time putting down my Ipad. I wanted to find out what happened to the girl. I wanted to know why her father never went searching for her — so many questions that I wanted to be answered. I loved the strong heroine, Beth. What she went through and what she had to deal with to solve the mystery, made her even stronger of a character. There were several other characters I loved also: Abigail for instance and of course Kenny, the jeweler (who had his own little story in the book…that
m
ade
me like him). I loved Meira's writing style. It's much different to what I'm used to, but that's because I've been reading romance novels for so long I forgot how beautiful is to dive into a mystery novel. Meira makes me want to further my reading out a bit and go back into mystery/thrillers novels more. I plan on checking out more books from Meira shortly. This book did have me crying at the end though, once everything came together. I also enjoyed the happy ending for the Father of the girl who went missing. He finally knew what happened and gained something in his life that he didn't know about before. (hint) Notice how I do not give away names. I do not want to spoil the book. The girl had a secret also, which was the main reason why I cried.
All in all, this book was delightful to read. I'm glad I came upon it at Reading Addiction Tours. I recommend this book to mystery readers out there. Readers will feel like they are helping Beth along her way to find out the mystery of who wrote the diary.

* Disclosure of Material Connection: I am a member of Reading Addiction Blog Tours and a copy of this book was provided to me by the author. Although payment may have been received by Reading Addiction Blog Tours, no payment was received by me in exchange for this review. There was no obligation to write a positive review. All opinions expressed are entirely my own and may not necessarily agree with those of the author, publisher, publicist, or readers of this review. This disclosure is in accordance with the Federal Trade Commission's 16 CFR, Part 255, Guides Concerning Use of Endorsements and Testimonials in Advertising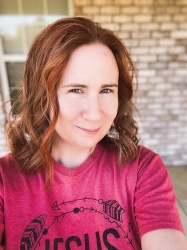 Latest posts by FranJessca
(see all)