Review: 'Firelight' by Sophie Jordan
March 13, 2011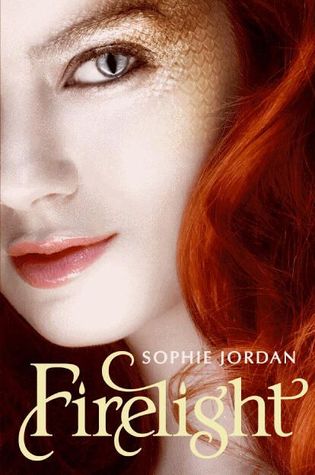 Firelight
by
Sophie Jordan
Series:
Firelight #1
Published by
HarperTeen
on September 7th 2010
Genres:
Young Adult Paranormal
Format:
eBook
Source:
Purchased
Goodreads
Purchase at
Amazon
|
Apple

A hidden truth. Mortal enemies. Doomed love.
Marked as special at an early age, Jacinda knows her every move is watched. But she longs for freedom to make her own choices. When she breaks the most sacred tenet among her kind, she nearly pays with her life. Until a beautiful stranger saves her. A stranger who was sent to hunt those like her. For Jacinda is a draki, a descendant of dragons whose greatest defense is her secret ability to shift into human form.
Forced to flee into the mortal world with her family, Jacinda struggles to adapt to her new surroundings. The only bright light is Will. Gorgeous, elusive Will who stirs her inner draki to life. Although she is irresistibly drawn to him, Jacinda knows Will's dark secret: He and his family are hunters. She should avoid him at all costs. But her inner draki is slowly slipping away;if it dies she will be left as a human forever. She'll do anything to prevent that. Even if it means getting closer to her most dangerous enemy.
Mythical powers and breathtaking romance ignite in this story of a girl who defies all expectations and whose love crosses an ancient divide.
My Review
(Originally Reviewed on Mrs. Papillion aka "The Book Worm")
One series that I will keep track of for as long as Sophie Jordan writes about it. I love this series due to the fact it's different from all the other series I've read. This series is about Dragons or Draki. It's about a girl Jacinda who defies her kind to find out about the hunter who saved her life. She faces so many challenges in this book that I was on the age of my seat the whole time I read this book on my Kindle. I really can't wait to read the next book. I'm fascinated by Sophie Jordan's writing style and this series. I can't wait to see what she puts Jacinda through next. I'm also intrigued by the hunters. I'm a little scared for Jacinda though because she has to face her kind again. I've always been fascinated with dragons, and I'm glad one author took my passion for dragons and made it a fictional story. If you like werewolves or shapeshifter stories you'll love this book.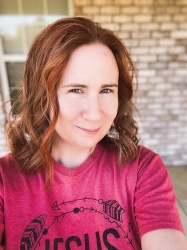 Latest posts by FranJessca
(see all)