Review: 'Fix Her Up' by Tessa Bailey #Romanceopoly2020
February 24, 2020
I received a complimentary copy of the book from the publisher in exchange for an honest review. This does not affect my opinion of the book or the content of my review.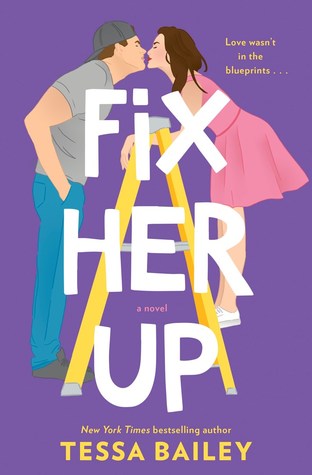 Fix Her Up
by
Tessa Bailey
Series:
Hot & Hammered #1
Published by
Avon
on June 11, 2019
Genres:
Contemporary Romance
Format:
eArc
Goodreads
Purchase at
Amazon
|
Barnes & Noble

A brand new romantic comedy from New York Times bestseller Tessa Bailey!
Georgette Castle's family runs the best home renovation business in town, but she picked balloons instead of blueprints and they haven't taken her seriously since. Frankly, she's over it. Georgie loves planning children's birthday parties and making people laugh, just not at her own expense. She's determined to fix herself up into a Woman of the World... whatever that means.
Phase one: new framework for her business (a website from this decade, perhaps?)
Phase two: a gut-reno on her wardrobe (fyi, leggings are pants.)
Phase three: updates to her exterior (do people still wax?)
Phase four: put herself on the market (and stop crushing on Travis Ford!)
Living her best life means facing the truth: Georgie hasn't been on a date since, well, ever. Nobody's asking the town clown out for a night of hot sex, that's for sure. Maybe if people think she's having a steamy love affair, they'll acknowledge she's not just the "little sister" who paints faces for a living. And who better to help demolish that image than the resident sports star and tabloid favorite?
Travis Ford was major league baseball's hottest rookie when an injury ended his career. Now he's flipping houses to keep busy and trying to forget his glory days. But he can't even cross the street without someone recapping his greatest hits. Or making a joke about his… bat. And then there's Georgie, his best friend's sister, who is not a kid anymore. When she proposes a wild scheme—that they pretend to date, to shock her family and help him land a new job—he agrees. What's the harm? It's not like it's real. But the girl Travis used to tease is now a funny, full-of-life woman and there's nothing fake about how much he wants her...
---
I love the tropes Brother's Best Friend and Fake Relationship, and Fix Her Up by Tessa Bailey includes both in it. Thanks again to the #Romanceopoly2020 Challenge for having me read this book because I've had it on my TBR for a while now. Last year was a rough year of being sick, though, so I'm slowly but surely catching up on previously released books.
I've read previous books from author Tessa Bailey, so I know I was going to get a fantastic story out of Fix Her Up. I fell hard not only for the tropes that were in this book but the characters, Georgette Castle and Travis Ford.
I'm not going to give a detailing of the book because the synopsis does an excellent job of describing the book. Here are some things that I loved about Fix Her Up:
1. Female Protagonist, Georgette Castle. She plans birthday parties for kids and dresses up as a clown. Her personality is adorable, and she is determined to be seen as an adult and not as a little kid. Unfortunately, her family sees her as a bit of a kid still, even though she is grown and has her own business. She has the help of Travis Ford to convince her family that she is grown, also though he's hesitant to help her since Georgie is his best friend's little sister.
2. Male Protagonist, Travis Ford. He used to be the hottest baseball player rookie until he got injured. Now he's back in his hometown trying to live his life. Unfortunately, his character is seen as a player, and everyone still sees him as that, even his best friend. There's only one person that doesn't see him that way, and that's his best friend's little sister, Georgie. I liked how Travis fought hard not to fall for Georgie, but he couldn't help it in the book. He saw Georgie as a grown-up and not as a little kid anymore. He was very protective of her and wanted to help her.
3. The fake relationship that Georgie and Travis decided on doing to help each other. I knew one or both would start having feelings. It happens. 🙂 These two were meant to be real, though, and not fake.
4. The club that Georgie was in with her sister and every woman wanted to be apart of eventually. The men were scared over this club.
The only thing I didn't enjoy was how everyone treated Georgie in the story. Travis did the same thing at first until he started realizing how everyone else was treating her. Georgie's family drove me nuts with blowing Georgie off as a kid. There was a particular scene in the book that I wanted to go through the book and hug Georgie. Travis, though stepped up and helped her.
Oh, and if I haven't said it, yet, I love brother's best friend romances. Georgie's brother didn't like the romance brewing between his best friend and his little sister. The overprotective brother had it handed to him at the end, though. There was a lot of hot romance scenes between the main characters, so be prepared to take a cold shower afterwards. 🙂
Would I recommend this book? Yes, definitely. If you are a fan of romantic comedies and contemporary romances, then this book is for you. I also <3 the cover of the book too! 🙂

This post contains affiliate links you can use to purchase the book. If you buy the book using that link, I will receive a small commission from the sale. It will help sponsor future giveaways but costs you nothing extra. You can read the full disclosure underneath the Privacy Policy.
---
---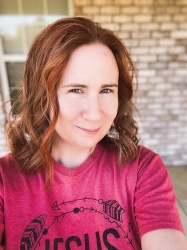 Latest posts by FranJessca
(see all)