Review: 'Full Throttle' by T.C. Archer
May 26, 2013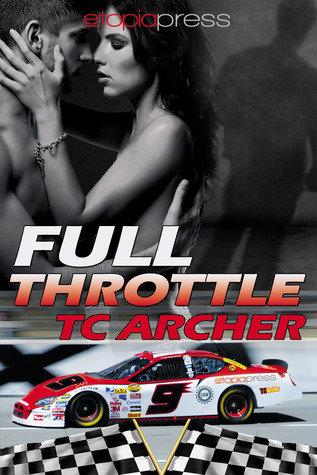 Full Throttle
by
T.C. Archer
Published by
Etopia Press
on June 1, 2012
Genres:
Contemporary Romance
Format:
eBook
Goodreads

Fast cars and a smokin' hot passion...
Rex intends to own and drive his own car, but that will cost him millions up front. Last season was a disaster, thanks to a nasty break up, but it taught him a lesson and helped sharpen his focus on what he needed to do: Win every race. And stay away from pretty girls. The last thing he needed was to learn that his new head mechanic, Jimmy James, was the gorgeous redhead pin-up walking around his pit like it was some kind of dance floor.
Gail "Jimmy" James is the first female NASCAR mechanic. As if competing in a man's world isn't tough enough, her bombshell figure bellies her genius IQ, and the pit is no place for either. Nothing Jimmy knew about Rex Henderson the driver prepared her for Rex Henderson the man. But Jimmy has no time to dwell on her feelings as strange mechanical problems curse Rex's car. Whether sabotage or her own mistakes, Jimmy must stay one step ahead of trouble if she's going to keep her job, and keep her driver alive...
My Review
I used to watch NASCAR like crazy when I was a little girl/teenager. Unfortunately, I am not the diehard fan I used to be thanks to having two little girls, who want nothing to do with NASCAR and a husband, who does not see the point of watching cars go around in a circle. (He has no idea how it feels to be in one of those fast cars gives me goosebumps and excitement every time I think about it. He also has never experienced Daytona Beach during Daytona 500). Instead, I live vicariously through books that mention NASCAR and those sexy race car drivers that everyone loves, and I could not pass up this book from TC Archer.
TC Archer gives you a fast-paced book about a very sexy race car driver, who is trying to make up for what happened last season in the races. TC Archer also gives you a powerful lead female character, who is trying to prove to the NASCAR world that women can do what men can do and even better.
Gail James, aka Jimmy, is my favorite character of the story. I adore her the minute she was introduced due to her spunk and her strong-willed nature. She put Rex and a few other men in their place. Do not mess with a woman, especially when she has to learn how to handle herself because she has older brothers. I LOVED her!
Rex was a pain in the butt in the story at times due to his over-protective nature, but he had moments where I adored him. He had it bad for Jimmy the minute he saw her. He should have never mentioned his ex-lover or even acknowledged her because Jimmy was way better than she was.
The only dilemma I had with Full Throttle was going back and forth with Rex's brother's predicament and what was happening to Jimmy. Jimmy was being threatened and Rex's brother Randy was having IRS trouble. It seemed to be all over the place with both of those two storylines and I had a hard time keeping up. I did like how TC Archer had it all come together to find out what happened in the end.
I also felt that Rex was a jerk at times to Jimmy. Jimmy could not read his emotions because Rex kept confusing her. The poor woman I just wanted to go through the book and reassure her that Rex was just awkward, and he could not come right out and say how he felt.
I will tell you this TC Archer knows how to get your heart pounding, right foot pushing at the floor pretending it is the accelerator, and sweat pooling at your temples due to the scenes she described on the track and the crew area (pit stop). I thought I was on track with Rex and there listening to what Jimmy was listening to in her earphones. Makes me want to watch NASCAR again even when my husband and my two girls do not like it. They could deal with it. LOL
I give this book 3.5 moons and recommend it to romantic suspense readers out there, and readers who love those sexy race car drivers.
I received a complimentary copy of the book for the blog tour in exchange for an honest review.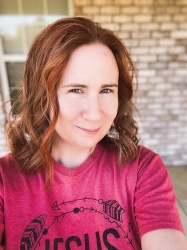 Latest posts by FranJessca
(see all)