Review: 'Girls That Growl' by Mari Mancusi
July 7, 2011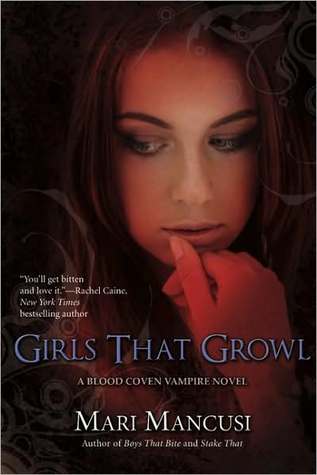 Girls That Growl
by
Mari Mancusi
Series:
Blood Coven Vampire #3
Published by
Berkley
on October 2nd 2007
Genres:
Young Adult Paranormal
Format:
eBook
Source:
Purchased
Goodreads
Purchase at
Amazon
|
Apple

Rayne McDonald thought getting into the Blood Coven was the hard part. But now there's a new breed of trouble in town...and the former slayer and her vampire boyfriend may be the only ones who can stop it.
Now that she's an official vampire and full-fledged member of The Blood Coven, Rayne assumes her vampire slaying days are over. Sure, she doesn't have any vampire powers, thanks to a mutated blood virus, but she and Jareth can go out in the sun, which is a pretty good trade-off.
But just when Rayne's starting to enjoy her afterlife, she's contacted by Slayer Inc once again. It seems that a member of her high school's football team has disappeared—and the powers-that-be think the cheerleaders had something to do with it. Now Rayne has to infiltrate the squad before the cheerleaders have a chance to sink their teeth into someone else...
My Review
(Originally Reviewed on Mrs. Papillion aka "The Book Worm")
This book didn't have the excitement of the last book in my opinion, but it still had its twist. I can't believe what Rayne had to do in this book. Something I definitely would've never done in a million years when I was a teenager….be a cheerleader. It just wasn't in me to be one, and I don't know how Rayne does it, but she has to for her Slayer Job. Poor girl! Also, Rayne had to go through some awful moments in this book, and she almost lost the most important person in her life. Yes, I even shed a few tears in a specific part that Rayne went through. I'm glad though of what happened in the ending for her. Thank goodness, everything turned out great. I have to say though I preferred the last book though with Rayne. This one wasn't something that my attention. I did like the part of the werewolves and how everything came together. It's always great to have a different creature thrown into a series. =)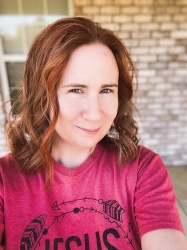 Latest posts by FranJessca
(see all)