Review: 'Heart of an Angel' by Rosalie Lario
March 11, 2014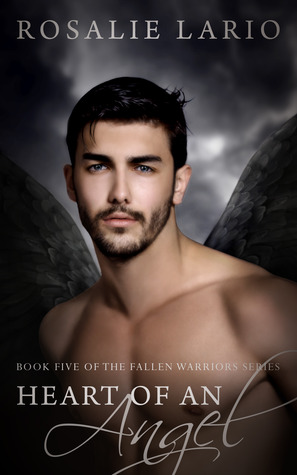 Heart of an Angel
by
Rosalie Lario
Series:
The Fallen Warriors #5
Published by
Self-Published
on March 5, 2014
Genres:
Paranormal Romance
Format:
eBook
Source:
the author
Goodreads
Purchase at
Amazon

With war looming between the angels and mankind, Abby seeks out the fallen angel who once saved her life…and earned her love. Nate is shocked to see the nephilim he saved as a young girl—and even more surprised at the alluring woman she's become. Though he can't deny the spark of attraction between them, nothing prepares him for Abby's bold claim. That they are meant to be mated.
Tempting though Abby may be, the thought of loving and losing yet another mate forces Nate to resist her considerable charms. But his fiery little temptress won't be so easily dissuaded. As the Fallen prepare to battle the angels over the fate of mankind, Abby must convince Nate that loving her is worth risking his heart.
My Review
I've always enjoyed reading a paranormal romance with angels in the storyline. I could read back to back stories with angels, and Rosalie Lario wrote Heart of an Angel, where there was no possible way of me putting down my kindle. Heart of an Angel is the fifth book to the Fallen Warriors series, and it was full of action-packed drama and steamy scenes between the two main characters.
If you haven't read this series yet, Rosalie Lario has some of the Angels not what we would consider our typical guardians. This is the main reason why I had a hard time putting down my Kindle. I enjoy twists and turns into something that hasn't been done. In Heart of an Angel, we have Nate's story and how he has had it rough because he lost his mate a long time ago, and he doesn't think he will ever love another. The girl he saved so many years ago to stop her from falling to her death ends up coming back into his life. Abby is the female character, and I adored how she was persistent in telling Nate her feelings, and she never backed down. She found out when she almost died that she was Nephilim, and she became fascinated to find out more about herself and the Angel that saved her.
In Heart of an Angel, we have everything building up to war and what is to come in the last book in the series. I loved how Rosalie Lario had the previous characters in the story and how she kept the action going until the very end. Abby is tested in the book and what she can do to help with the Fallen and Nate is going to be tested as well in the story.
I give this book 5 full moons and highly recommend it to paranormal romance readers out there.
I look forward to reading the last installment in the series when it comes out because it will involve the big showdown, which will make the series come to an epic ending.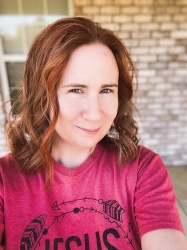 Latest posts by FranJessca
(see all)