Review: 'Heart Sick' by Monica James
February 21, 2023
I received a complimentary copy of the book from the blog tour host in exchange for an honest review. This does not affect my opinion of the book or the content of my review.
This book may be unsuitable for people under 18 years of age due to its use of sexual content, drug and alcohol use, and/or violence.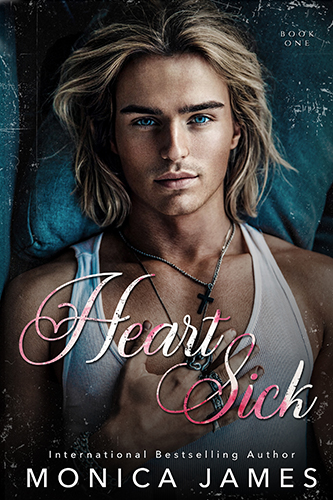 Heart Sick
by
Monica James
Series:
Heart Memory Transfer Duet #1
Published by
Self-Published
on February 21, 2023
Genres:
Gothic Horror
,
Dark Romance
,
Gothic Romance
Format:
eArc
Source:
the blog tour host
Goodreads
Purchase at
Amazon
|
Apple
|
Barnes & Noble
|
Kobo

Piano has always been my one true love.
So when the music stops, I do whatever I can to hear it again.
But when I wake, all I hear is his heart and the memories that come with it.
This is my body.
My mind.
But not my heart.
Each beat hides a secret, and his voice now replaces the music, demanding I uncover the truth.
I'm sent to a place to get better, and that's when I meet her.
Every artist needs a muse, and Luna allows me to hear the music again. But when her secrets soon become mine, I realize it's because I've lived this life before.
Or rather, he has.
The man whose heart beats within my chest knows Luna…and everything she's done.
---
I was prepared that Heart Sick was like no other book since Monica James warned her readers. This book touches on some subjects that may trigger readers, so I highly recommend reading the author's note at the beginning, which goes over some possible triggers. This is a Dark Romance, so expect triggers that get you out of your comfort zone, and it has a psychological thriller/suspense storyline. 
Storyline/My Thoughts: The first chapter alone in Heart Sick put me through the wringer. Monica James didn't hold back when it came to this book. She put all her feelings into this one, and I felt for both main characters in different ways. The FMC, Luna Huxley, has gone through the worst tragedy ever, losing a loved one in your life that you loved with all your heart. I could feel it while reading how much she loved this person. She blames herself for losing her loved one and goes through a dark time after losing that one. 
The MMC, Dutch Atwood, lost the one thing that he loved with all his passion, his ability to hear and play music. He will do anything to get it back, even do something that will end up having him in a facility. 
The two main characters, Luna and Dutch, end up meeting each other and have an instant attraction toward each other. They will do anything to help one another. Dutch is intrigued by Luna and vice versa. They feel a connection. Even though both characters have suffered in different ways, they need each other. They have no idea why they have a connection, but when reading the story, you'll find out why they have one.
This book is a work of fiction, but it touches on mental health/psychological facilities and some of the practices and medical procedures used. This book is not for the faint of the heart; it has scenes involving mental, physical, and sexual abuse. Some of those difficult scenes involve the main characters. There is something sinister happening at the facility they are both at, and there are several twists and turns the author adds to the storyline that leaves you in shock. Both characters are dealing with their own issues, which are interconnected.
I had somewhat figured out the biggest twist towards the end. I may have almost thrown my kindle when I read a particular part in the book because it took one of the main characters realizing they had messed up. They had trusted the wrong person, who ends up being an antagonist in the story and doesn't have the best interest in himself and even Luna.
Both characters are ones I felt for immediately when reading their book, and I need to know if they are going to have a HEA after reading Heart Sick. They both deserve one with everything they have been put through. Yes, there is a cliffhanger, so prepare yourself.
Overall, I give the first book in the Heart Memory Transfer Duet four stars and anxiously await the second book in the duet. Here's hoping we don't have to wait too long.
Standalone or Part of Series: First book in a duet and this book ends in a cliffhanger. I recommend reading in order.
Steam/Spice: 🌶 🌶 🌶
Genre(s)/Trope(s)/Element(s): Dark Romance. Gothic Romance/Horror. Age Gap. Pianist/Musician MMC. Betrayal.
Trigger(s)/Content Warning(s): Violence. Attempted Suicide. Drug Use. Medical Procedures. Psychological Treatments. Blood Gore. (Check TW listed in book from the author)
Cliffhanger: Yes.
Would I recommend this book? Yes. If you enjoy Dark Romance with gothic horror and psychological thriller elements.

---
---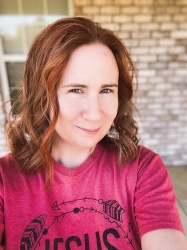 Latest posts by FranJessca
(see all)