Review: 'Him' by Sarina Bowen & Elle Kennedy #romanceopoly
March 4, 2019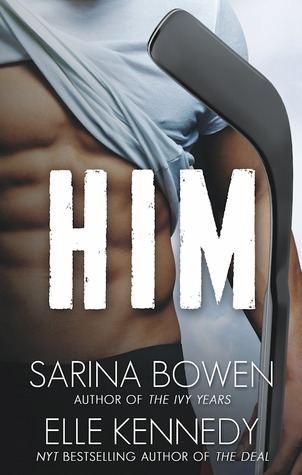 Him
by
Sarina Bowen
,
Elle Kennedy
Series:
Him #1
Published by
Rennie Road Books
on July 28, 2015
Format:
eBook
Source:
Purchased
Goodreads
Purchase at
Amazon
|
Barnes & Noble

They don't play for the same team. Or do they?
Jamie Canning has never been able to figure out how he lost his closest friend. Four years ago, his tattooed, wise-cracking, rule-breaking roommate cut him off without an explanation. So what if things got a little weird on the last night of hockey camp the summer they were eighteen? It was just a little drunken foolishness. Nobody died.
Ryan Wesley's biggest regret is coaxing his very straight friend into a bet that pushed the boundaries of their relationship. Now, with their college teams set to face off at the national championship, he'll finally get a chance to apologize. But all it takes is one look at his longtime crush, and the ache is stronger than ever.
Jamie has waited a long time for answers, but walks away with only more questions—can one night of sex ruin a friendship? If not, how about six more weeks of it? When Wesley turns up to coach alongside Jamie for one more hot summer at camp, Jamie has a few things to discover about his old friend... and a big one to learn about himself.
Warning: contains sexual situations, skinnydipping, shenanigans in an SUV and proof that coming out to your family on social media is a dicey proposition.
---
I hardly read M/M Romance, but thanks to the Romanceopoly Challenge created by the lovely ladies at the Under the Covers Book Blog and Jessica at Peace Love Books, I'm now starting to branch out to read it more often. I also got the recommendation of reading Him by Sarina Bowen and Elle Kennedy from them too. Thank you, ladies!Holy Moly! I loved this book! It didn't take me long to read it because I had a hard time putting it down. I loved the story, and I loved the characters! The gist of the story is that both characters Jamie Canning and Ryan Wesley were best friends that attended a summer hockey camp together for years.
At 18 years old Ryan made a bet with his best friend Jamie who happened to be very straight that crossed boundaries with their relationship that he regretted. Now in college, they end up facing off with each other during their college hockey game. They hadn't seen each other since that incident four years ago. Jamie has been confused since then due to his best friend Ryan never talking to him again. He has waited a long time for answers. Now he is going to finally get those answers and finally realize the truth about his best friend, Ryan. After their hockey game, Jaime goes back to the same summer camp, but as a counselor this time. Ryan also decides to tell him the truth. Six weeks with a best friend may lead more into just friendship with Jaime though. Jaime may realize he thinks more about Ryan than just friendship too. First off, this book has a lot of STEAM to it.
You will need a COLD shower after reading the scenes between Ryan and Jaime. This book is one of those where the friends are confused with their relationship with each other. Ryan is in love with Jaime, but Jaime is straight. Jaime though is baffled by how Ryan has been acting around Jaime back when they were younger and what happened during the bet. Jaime is confused now as an adult when it comes to Ryan. He has some feelings towards Ryan. Who wouldn't have feelings for Ryan? Ryan is gorgeous! I love the angst between these two and the love between the two because of their friendship and how they buy gifts for each other back in camp and how they were trying to get their friendship back in camp.
Seriously these two were meant for each other. I have found two new authors too. I loved how both of these authors kept me swiping my kindle and keeping me engaged in the story between the characters and how I wanted these two characters to get together finally. They both deserved happiness. I look forward to diving into the second book, which continues Jaime and Ryan's story. I've also added several more books to my TBR from both Sarina Bowen and Elle Kennedy's other books they've written. I love finding new authors to read. 🙂
---
Story Rating: 5 stars
Steaminess Rating: 5 stars
Standalone or part of series: First book in a two book series.
Do I recommend this book? Most definitely YES! If you are a fan of M/M romance books I highly recommend this book!!!
Will I read other books from the authors? HECK YES!
Trope/Elements: Friends to Lovers. Both characters are hockey players.

This post contains affiliate links you can use to purchase the book. If you buy the book using that link, I will receive a small commission from the sale. It will help sponsor future giveaways but costs you nothing extra. You can read the full disclosure underneath the Privacy Policy.
---
---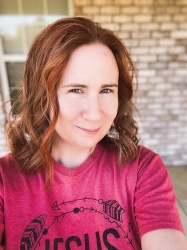 Latest posts by FranJessca
(see all)