Review: 'In the Company of Wolves' by Paige Tyler
December 14, 2020
I received a complimentary copy of the book from Netgalley in exchange for an honest review. This does not affect my opinion of the book or the content of my review.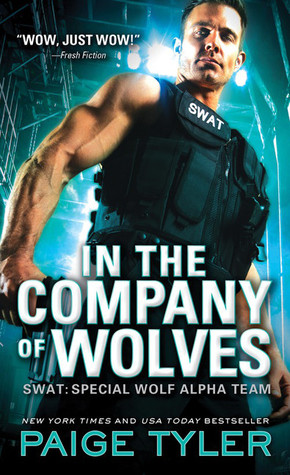 In the Company of Wolves
by
Paige Tyler
Series:
SWAT: Special Wolf Alpha Team #3
Published by
Sourcebooks Casablanca
on December 1, 2015
Genres:
Paranormal Romance
Format:
eArc
Source:
Netgalley
Goodreads
Purchase at
Amazon
|
Apple
|
Google Play
|
Kobo

He opened his mouth to order her to drop the MP5 she had aimed at him, but nothing would come out. It was like she'd robbed him of the ability to speak. Shooting her wasn't an option, though. And the idea of arresting her didn't make him feel any better.
There's a new gang of criminals in town who are organized and ruthless in the extreme. When Eric Becker, along with the rest of the Dallas SWAT team, ends up in the middle of a shootout, he immediately senses werewolves-a lot of them. Turns out, the new bad guys are a pack of wolf shifters.
In a spray of gunfire, Becker comes face-to-face with the most gorgeous woman he's ever seen. Becker does the logical thing. He hides her and leaves the scene with the rest of his team.
Jayna Winston has no idea why that SWAT guy helped her, but she's glad he did. Ever since she and her pack mates got mixed up with those Eastern European mobsters, everything had pretty much fallen apart.
So what's a street-savvy thief like Jayna going to do with a hot alpha-male wolf who's a police officer?
---
I'm determined to get through all the books that I missed in Paige Tyler's SWAT (Special Wolf Alpha Team) series. I can't believe I have not read all these books until now. I finally finished In the Company of Wolves, which is the third book to the series. I'm going to try to keep this review short and sweet, but no promises.
Female Protagonist: Jayna Winston – run away from home at a young age, transitioned into a werewolf shifter after running away, and now hangs out with other wolves like her. She's one young werewolf that can handle her own. I adored her character because she is gone through so much in life, and she's tough and fierce. No one should mess with her.
Male Protagonist: Eric Becker – SWAT Officer, Werewolf shifter, and one sexy alpha male. I loved his character in this book and getting to know him better. Paige Tyler has managed to get me to fall hard for each of these heroes in her stories.
Storyline/My Thoughts: I'm going to try not to give anything away because I'm not too fond of spoilers. Short storyline – Jayna and her wolves (that are beta) end up in Houston with their supposed Alpha Leader (a jerk). Their leader has them with Albanians doing criminal things. In comes Becker and the other SWAT members. They are there to stop them, but unfortunately, Becker finds out that some of the people they are going after are werewolves like them. He ends up saving Jayna from being caught because he is fascinated with her. (Could she be the One?) Jayna is confused, and so is everyone else. This is where I can't say anything else without giving it away. You'll have to read this book to find out. 🙂
This story was action-packed from the beginning. I was hooked when Jayna was introduced and then where Becker met Jayna. I knew it would be a whirlwind of craziness with these two since they are on opposite sides. Jayna's a significant protector of the other beta wolves, and she knows her so-called alpha leader is doing them wrong. Becker comes in to help her and her team from getting away from the actual bad guys. He's not a knight in shining armor, but someone that guides her. She knows how to protect herself. I love heroines that can handle themselves, and Jayna will prove herself at the end of the book.
Steaminess: Some Steam.
Trope: Fated Mates
HEA: Yes.
Would I recommend this book? Yes. If you are a fan of the Paranormal Romance genre, like I am, then you'll enjoy this book/series. You do not need to read in order, but you'll miss out on the previous books in the series if you read out of order.
I give this book 4-stars and can't wait to dive into the next book in this series. I need to know who in SWAT will find their one true love. ❤️

This post contains affiliate links you can use to purchase the book. If you buy the book using that link, I will receive a small commission from the sale. It will help sponsor future giveaways but costs you nothing extra. You can read the full disclosure underneath the Privacy Policy.
---
---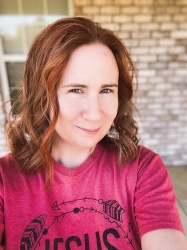 Latest posts by FranJessca
(see all)