Review: 'Infinity Chronicles – Part One' by Sedona Venez
May 14, 2013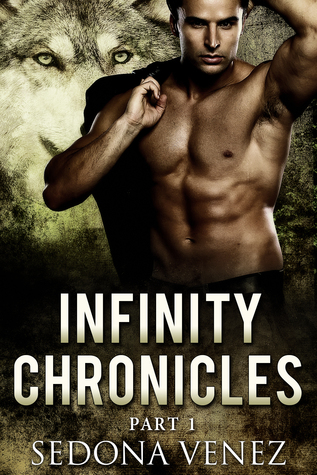 Infinity Chronicles - Part One
by
Sedona Venez
Series:
Valkyries: Soaring Raven #1
Published by
One Wish Publishing
on January 15, 2013
Genres:
Paranormal Romance
Format:
eBook
Goodreads

One wolf shifter. One Valkyrie. Will they risk it all for love?
Infinity is a superstar singer, who has always had everything at her fingertips—until her world unravels. Her foretelling dreams have haunted her, and a part of her believes them to be true.
Although a preternatural world filled with vampires, wolves, tiger-shifters, and Valkyries surrounds her, Infinity doesn't know that others are after her or that any of them even exist. They want her for the ultimate power that she can give them, yet she doesn't realize the extent of the force she holds within herself.
When the truth of her dreams comes to light, Infinity risks losing not only her own life, but also the lives of those she's always loved.
In a war between the supernatural beings, there is no telling who will survive.
My Review
Infinity is a book full of all kinds of paranormal creatures: Valkyries, shifters, vampires, witches, etc. Sedona Venez gives you a female character who is a megastar singer that has no clue on what is going on around her and what she is exactly. Her mom, or otherwise guardian since her biological Mom passed away giving birth to her, is keeping the secret of what she is from her. Infinity has her friends to have her back and her over-protective brother, who is not her brother. Ever since the war, everything has been controlled by the Collective.
She is thrown into chaos when she starts getting threatened by the Vampires, and she has no clue why. They keep telling her to cancel her concert that she is doing, but she has her plans.
Her world is about to crash down hard and the ones she thought she could trust are the ones who kept secrets from her.
This book was different from what I am used to reading for paranormal romance, and I have never read a paranormal romance that had new adult elements to it. It was different and was not what I was expecting. I liked the world building and finding out at the end what Infinity exactly was. I also enjoyed the Security team that took over to protect Infinity on what was going on. (They were described as Vikings first thing that came to my mind was the show Vikings and how they are very sexy, and muscular…and well I could go on and on).
Some things that I did not like was sometimes Infinity got on my nerves, but she grew on me towards the end. She was clueless about what was going on, so I think that is the main reason why I did not like her at first.
I did have a tough time getting into the book at first, but when it got to the nitty-gritty stuff, I was intrigued. In particular, the scene in the bathroom where Infinity is faced with an otherworld creature that she had no clue was targeting her.
I did like getting different points of views from different characters in the story…for example; you get to be in Torch's head before (He's a part of the Security detail). I enjoyed him…although he was a jerk at times, he had his reasons.
This book is not a book I usually read, but it kept me interested when everything came together, and that cliffhanger…let's say I need to know what happens now. I feel sorry for Infinity, and she has no clue about what is going on. The poor girl.
I give this book 3.5 moons and recommend it to readers that enjoy a story that has all kinds of paranormal creatures in it and loves a book that puts them through the wringer. Be prepared, Sedona leaves you hanging at the end. If you are like me, you will be on pins and needles waiting.
I need some more of Boulder and Torch…those two kept me interested. *sigh*
I was provided a complimentary copy of the book for the blog tour in exchange for an honest review. This review is my own opinion, and I was not compensated at all for this review.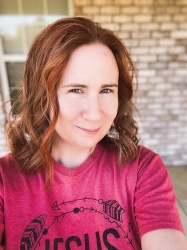 Latest posts by FranJessca
(see all)