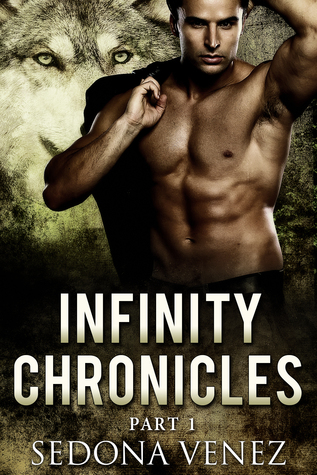 Infinity Chronicles - Part One
by
Sedona Venez
Series:
Valkyries: Soaring Raven #1
Published by
One Wish Publishing
on January 15, 2013
Genres:
Paranormal Romance
Format:
eBook
Goodreads

One wolf shifter. One Valkyrie. Will they risk it all for love?
Infinity is a superstar singer, who has always had everything at her fingertips—until her world unravels. Her foretelling dreams have haunted her, and a part of her believes them to be true.
Although a preternatural world filled with vampires, wolves, tiger-shifters, and Valkyries surrounds her, Infinity doesn't know that others are after her or that any of them even exist. They want her for the ultimate power that she can give them, yet she doesn't realize the extent of the force she holds within herself.
When the truth of her dreams comes to light, Infinity risks losing not only her own life, but also the lives of those she's always loved.
In a war between the supernatural beings, there is no telling who will survive.
My Review