Review: 'Ink' by Holly Hood
December 28, 2011
I received a complimentary copy of the book from the author in exchange for an honest review. This does not affect my opinion of the book or the content of my review.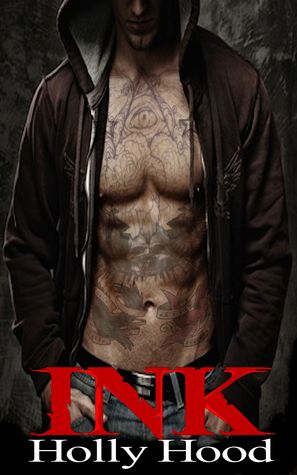 Ink
by
Holly Hood
Series:
Ink #1
Published by
Lulu
on August 19th 2011
Genres:
Paranormal Romance
Format:
eArc
Source:
the author
Goodreads
Purchase at
Amazon

She doesn't know why bad feels so good...
What seems like out of nowhere, Hope Zigler's life has transformed: the normal Georgia life of an aspiring singer and student is now turned upside down when she moves away with her dad to Cherry California, and California is truly bizarre. Her heart tells her she can adjust, while her head begs for her old life back. Suddenly she's a misfit in a town of rich snobs and cruel teens. After almost being killed at a rock concert, she's dying to find out more about the guy who saved her...is he trouble? Is Hope in over her head?
Slade Andrews, the tattooed bad boy and lead singer of the Evil Kings of Ink, is haunted by his past. When Hope moves to town, Slade is strangely drawn to her and determined to prove he is not the guy the town paints him to be.
In a town full of lies, one secret could change everything.
Not suitable for eighteen and under.
My Review
(Originally Reviewed on Mrs. Papillion aka "The Book Worm")
Let me say this is the first book in a long time, that caught my interest, and I had a hard time putting it down. The story of it sucked me in from beginning to end. It also even had me dreaming about it. When I got up at 3 am to take care of my baby girl, I had to finish the book before I even decided to fall back asleep. It was my mission to find out what would happen between Hope and Slade. Hope is a girl who has to give up everything in Georgia to go to California with her father and brothers after her Dad and Mom split up. She is thrown into a world of rich snobby people who she doesn't fit in with until she meets the mysterious tattooed Slade, who helps her out of a dilemma. She is fascinated with him and wants to find out what he is exactly. Hope is forced into several situations where she has to find out who to trust. Should she trust Slade or Tucker, the boy who everyone adores, but something is wrong with his family. My first thoughts on Slade was he was dreamy and mysterious, and I wanted to know more about him. This guy who could manipulate the Ink on Hope's arms. He caught my heart, and I wanted Hope with him instead of Tucker. Once I did find out what he was, I was in Awe. I wasn't expecting that, and I can say, it made the story more amazing. I knew from the beginning there was something wrong with Tucker, but I couldn't put my finger on it. He was too good to be true. Once I got to the ending, I was surprised by his actions and his Dad's. Wow…definitely wasn't expecting that. My favorite parts in the book were the Ocean Scene between Hope and Slade, which was a very steamy scene and that wasn't the only one between them. I also enjoyed when Karsen came into town. She was Hope's best friend. The girl made it even more interesting, and she had a way of getting Hope out of her shell even more. I felt terrible for Hope in certain parts of the book…the poor girl went through hell to be with Slade. She didn't get any help from anyone most of the time, so she had to figure it out for herself. All I can say about this book is it's become one of my favorites and is worth a read-again shortly. I can't get enough of Slade. =) Holly Hood captures the love between two teens perfectly. She also writes about the ups and downs of a relationship that a teen may endure when trust is an issue. She also writes what happens when parents get involved. You'll have to read the book to find out about what Hope's Dad did. I recommend this book for anyone who wants to read about magic, steamy scenes, and amazing characters.
I look forward to reading more books from Holly Hood in the near future and I hope "Ink" becomes a movie one day. I definitely would buy tickets for the midnight premiere and would watch the movie over and over again.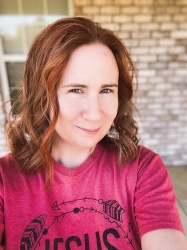 Latest posts by FranJessca
(see all)