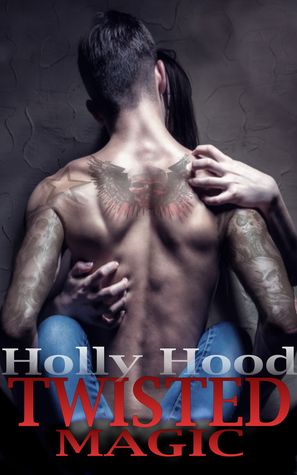 Twisted Magic
by
Holly Hood
Series:
Ink #2
Published by
Self-Published
on August 16th 2012
Genres:
Paranormal Romance
Pages:
243
Format:
eBook
Source:
Purchased
Amazon Kindle
Goodreads

Hope is now a witch. She never realized becoming one meant dealing with evil. She soon is learning that being a witch comes with a lot of bad consequences. She is now a member of a dark circle that is bent on destruction. Evil is all around, begging her to join. She wants to be with Slade, but the darkness is a lot for a girl like Hope to handle. She soon learns there is a side of Slade and magic that she wishes she never knew existed. Soon she is battling a coven, and her own personal life.Should she stay true to the girl she always was or take a chance with the greatest guy she ever met?This new life could turn her into something evil; she has to decide if it is worth it.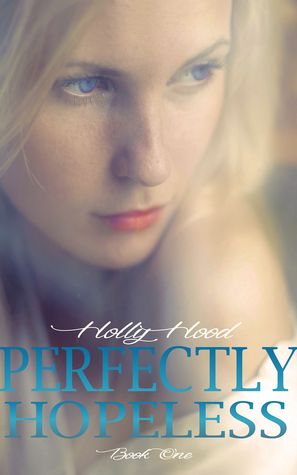 Perfectly Hopeless
by
Holly Hood
Published by
Self-Published
on January 28th 2012
Genres:
New Adult
Pages:
185
Format:
eBook
Source:
Purchased
Amazon Kindle
Goodreads

Every summer, when the willow trees blow lazily in the breeze Maven Wilder goes back to Portwood. At one time she was sure she knew what love was. She thought she was in it, but not anymore.Maven never expected to meet Henri Levitt that summer. A brown-haired, brown-eyed guy that keeps to himself and is always working odd jobs, Henri lives with relatives and comes off a bit depressed. He's happy to stay busy, and if that means little social life, that is fine by him.Nobody in Portwood thinks twice about Henri. And it's only after an embarrassing accident happens at The Yogurt Hut that Maven even notices him. After meeting Henri that day, Maven's life changes in ways she never counted on.Spending the summer with Henri shows Maven there is more to life than heartbreak, and that some people do change you for the better. Maven learns a lot over the summer. And after meeting Henri, her life will never be the same.
I received a complimentary copy of the book from the Author in exchange for an honest review. This does not affect my opinion of the book or the content of my review.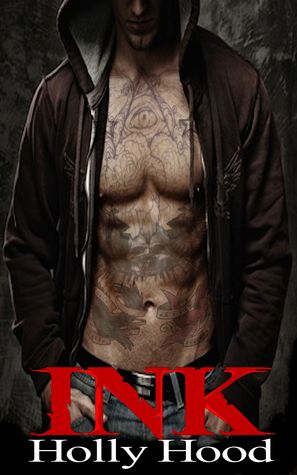 Ink
by
Holly Hood
Series:
Ink #1
Published by
Lulu
on August 19th 2011
Genres:
Paranormal Romance
Pages:
352
Format:
eArc
Amazon Kindle
Goodreads

She doesn't know why bad feels so good...
What seems like out of nowhere, Hope Zigler's life has transformed: the normal Georgia life of an aspiring singer and student is now turned upside down when she moves away with her dad to Cherry California, and California is truly bizarre. Her heart tells her she can adjust, while her head begs for her old life back. Suddenly she's a misfit in a town of rich snobs and cruel teens. After almost being killed at a rock concert, she's dying to find out more about the guy who saved her...is he trouble? Is Hope in over her head?
Slade Andrews, the tattooed bad boy and lead singer of the Evil Kings of Ink, is haunted by his past. When Hope moves to town, Slade is strangely drawn to her and determined to prove he is not the guy the town paints him to be.
In a town full of lies, one secret could change everything.
Not suitable for eighteen and under.
My Review