Review: 'Perfectly Hopeless' by Holly Hood
May 9, 2012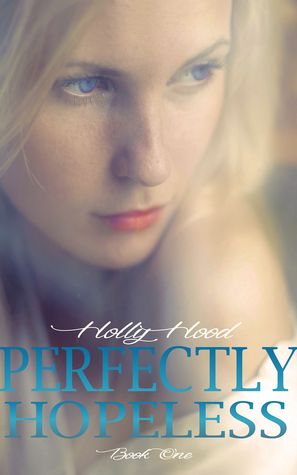 Perfectly Hopeless
by
Holly Hood
Published by
Self-Published
on January 28th 2012
Format:
eBook
Source:
Purchased
Goodreads
Purchase at
Amazon

Every summer, when the willow trees blow lazily in the breeze Maven Wilder goes back to Portwood. At one time she was sure she knew what love was. She thought she was in it, but not anymore.Maven never expected to meet Henri Levitt that summer. A brown-haired, brown-eyed guy that keeps to himself and is always working odd jobs, Henri lives with relatives and comes off a bit depressed. He's happy to stay busy, and if that means little social life, that is fine by him.Nobody in Portwood thinks twice about Henri. And it's only after an embarrassing accident happens at The Yogurt Hut that Maven even notices him. After meeting Henri that day, Maven's life changes in ways she never counted on.Spending the summer with Henri shows Maven there is more to life than heartbreak, and that some people do change you for the better. Maven learns a lot over the summer. And after meeting Henri, her life will never be the same.
My Review
 I had a chance to read "Ink" by Holly Hood back last year and ever since I've adored Holly's writing style.
I've had "Perfectly Hopeless" waiting in my Kindle since the day it was published, but had to keep pushing it aside to read other books that were requested at the time for me to read. Well, I decided to put some books on hold so I can finally sit down and enjoy "Perfectly Hopeless."
Let's say, my hubby's shirt whenever he was sitting near me was drenched in tears and snot. My poor daughters would look at me all crazy when they saw me in tears. (even my 6-month-old who just stared at me until I stopped). I know the snot sounds gross, but this book was a sad one. I was expecting it to be sad though. I knew the minute I was introduced to Henri; I knew something was wrong. Oh boy! Prepare for a tear-jerker, if you haven't read this book yet. If you have, you know what I mean.
Again, Holly had me loving the characters and hating certain characters. Poor Maven went through a bad break-up from her ex-boyfriend who cheated on her. When she always comes across him and his new girlfriend, he's still messing with her. She meets Henri though, and he changes her world. Maven even changes Henri's world because he never expected to fall in love even when he's dealing with something that will change his life forever and everyone around him.
I had to take a few days after I read the book to type up this review. It affected me that much. I still think my family doesn't know why I was crying.
This book is fantastic though. Even though it is sad, it teaches you that love is out there after heartbreak. It shows you also how one person can change your world for the better. It also shows you how short life can sometimes be and to not take it for granted.
I recommend this book to anyone who loves a young adult romance and enjoys reading tear-jerkers.
Just remember if you do read this, have tissues on hand. If you have family or friends that live with you, warn them ahead of time that you will be crying, so they don't think something is wrong with you.
Holly, you have a fan for life. =) I look forward to reading more books from you very soon.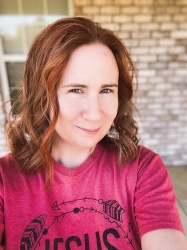 Latest posts by FranJessca
(see all)