Review: 'Jason' by Laurell K. Hamilton
June 23, 2015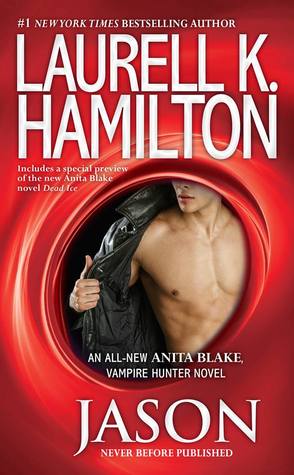 Jason
by
Laurell K. Hamilton
Series:
Anita Blake Vampire Hunter #23
Published by
Jove
on December 2nd 2014
Genres:
Urban Fantasy
Goodreads
Purchase at
Amazon
|
Apple
|
Google Play
|
Kobo

"Enjoying pain with your pleasure is something you either get, or you don't. If you get it, then you don't really need it explained, because you know how good it feels, and if you don't get it then no amount of talking is going to convince you it makes sense."
But sometimes you have to explain the unexplainable, especially if the love of your life needs to understand, or she'll leave you. Jason Schuyler is one of Anita Blake's best friends and favorite werewolves, with benefits. J.J. is his lady love, an old flame from childhood who dances at one of the top ballet companies in New York. She's accomplished, beautiful, and she's crazy about him, too. Neither of them wants to be monogamous, so what could go wrong?
J.J. is enthusiastically bisexual, with an emphasis on the female side of things. She plans to keep sleeping with women, because Jason can't meet that need, just like she can't meet Jason's need for rough sex and bondage. J.J. doesn't understand why Jason isn't content to go elsewhere for a need she can't fulfil, so Jason asks Anita to help him explain.
Anita is having her own relationship growing pains with her only female lover ever, Jade. Jason suggests that J.J. might be able to help Anita with her girl problem, while she helps him with his kinky explanations. With some encouragement from a few other lovers in Anita's life she reluctantly agrees, and J. J. makes plans to fly into town for an experience that none of them will ever forget.
---
This will be a short review because it was a really short book to read. (I read it within one day in between breaks from packing, so yup…it was a quick read)
I enjoyed reading a shorter book from the Anita Blake series, but I feel like this was more of a book filled with drama, pillow talk, and sex than anything else. It didn't have anything to do with zombies, vampires, police work, etc. It was all about Jason and his lover JJ, and Anita is trying to get with terms with her first female lover, Jade who wants more from her. (Jade seems to be too skittish for Anita. ) Jason's lover needs to understand what she can't give Jason and what Anita can give him. It's pretty much a gang up on Anita at the beginning of the book because she wasn't prepared to deal with what Jason had to tell her and even Nathaniel. (I felt sorry for Anita at first)
Towards the middle and end…be ready for some sexy times in the bedroom. I will always love scenes with Nathaniel. (He's always been a favorite) He has grown since the first time he was introduced in the Anita books. Jason has always been a favorite of mine too, but that's because he tells it how it is and he's not one of Anita's true lovers. He's there with benefits.
Overall, the 23rd book in the Anita Blake series was a nice break from the crazy police work, a drama-filled life that Anita deals with usually. It wasn't dark and twisted. It brings to specific light issues that Anita needed to work on in her life. I give the book 4 stars. It doesn't have the full love like some of the other Anita Blake books I've read, but it's still a page-turner.
If you don't like all the sexy times from Anita Blake, I feel you could skip the book and move on to Dead Ice. But do you want to miss the opportunity to read some sexy times with Nathaniel and Jason? Ummm not I! I love those two.

This post contains affiliate links you can use to purchase the book. If you buy the book using that link, I will receive a small commission from the sale. It will help sponsor future giveaways but costs you nothing extra. You can read the full disclosure underneath the Privacy Policy.
---
---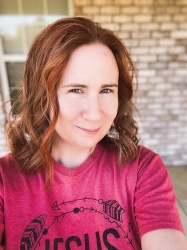 Latest posts by FranJessca
(see all)