Review: 'Kill the Queen' by Jennifer Estep #romanceopoly
August 19, 2019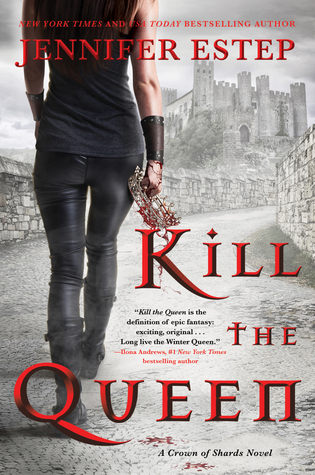 Kill the Queen
by
Jennifer Estep
Series:
Crown of Shards #1
Published by
Harper Voyager
on October 2, 2018
Genres:
Young Adult Fantasy
Format:
Paperback
Source:
Purchased
Goodreads
Purchase at
Amazon
|
Apple
|
Google Play
|
Kobo

Gladiator meets Game of Thrones: a royal woman becomes a skilled warrior to destroy her murderous cousin, avenge her family, and save her kingdom in this first entry in a dazzling fantasy epic from the New York Times and USA Today bestselling author of the Elemental Assassin series—an enthralling tale that combines magic, murder, intrigue, adventure, and a hint of romance.
In a realm where one's magical power determines one's worth, Lady Everleigh's lack of obvious ability relegates her to the shadows of the royal court of Bellona, a kingdom steeped in gladiator tradition. Seventeenth in line for the throne, Evie is nothing more than a ceremonial fixture, overlooked and mostly forgotten.
But dark forces are at work inside the palace. When her cousin Vasilia, the crown princess, assassinates her mother the queen and takes the throne by force, Evie is also attacked, along with the rest of the royal family. Luckily for Evie, her secret immunity to magic helps her escape the massacre.
Forced into hiding to survive, she falls in with a gladiator troupe. Though they use their talents to entertain and amuse the masses, the gladiators are actually highly trained warriors skilled in the art of war, especially Lucas Sullivan, a powerful magier with secrets of his own. Uncertain of her future—or if she even has one—Evie begins training with the troupe until she can decide her next move.
But as the bloodthirsty Vasilia exerts her power, pushing Bellona to the brink of war, Evie's fate becomes clear: she must become a fearsome gladiator herself . . . and kill the queen.
I have meant to read Kill the Queen by Jennifer Estep since it released last year and thanks to the Romanceopoly Challenge 'Faraway Land,' I was able to make time for it finally. I was almost in a reading funk, and this book helped me not get into that funk. Now I'm waiting for my purchased copy of the second book from Amazon in the mail because I had a hard time putting down the first book.
If you are looking for something that will comfort you after watching the disastrous last season of GoT, then I would recommend this book. Its Gladiator meets GoT, which is how it's described in the synopsis of the book. It's High Fantasy with a lot of corruption, murder, action, and drama in this book.
I'm so glad that Jennifer Estep wrote this book/series because it reminds me of Game of Thrones, but it's way better than the last season of GoT. 🙂 It follows Everleigh 'Evie' who is the female protagonist of the book, and she's determined to avenge her family after her cousin killed her mother 'the queen' and all of the Blair family. Well, she didn't kill all the Blair family since Lady Everleigh is still alive. She's keeping herself hidden though and hopes to gain help from the Queen's former guard and her gladiators, but she hesitates to tell who she is since she doesn't want her cousin getting word that she's still alive and end up sending assassins to finish the job.
What did I think about the first book in the Crown of Shards series? I friggin' loved it. Did I mention I had a hard time putting it down? The first part of the book is action-packed with what happens to the Queen, and then Everleigh finds out something from the Queen before she dies. The second part is when Everleigh is thrown into the world of Gladiators and ends up doing things out of her comfort zone. She meets likely friends and foes, and one of them may be a love interest in the story.
I don't want to give anything away because this was one highly addicting book that was hard to put down. I know I've repeated that line several times, but I can't help it. This book is an excellent start to the series with the fantastic world-building and storyline. I love Jennifer Estep after reading this book. She should have written the last season of GoT. 🙂
I can't wait to read Protect the Prince, which is the second book in the series. I already bought it and waiting for it to arrive. I'll stop what I'm reading and immediately pick up the second book because I want to find out what happens next in this series.
---
Story Rating: 5 stars
Steaminess Rating: N/A
Standalone or part of series: Part of series and highly recommend reading in order.
Do I recommend this book? Yes, most definitely.
Will I read other books from the author? This was my first book by the lovely Jennifer Estep, and it won't be my last, so I recommend her books.
Tropes/Elements: High Fantasy (set in Faraway Land); Royalty; Corruption; Murder; Magic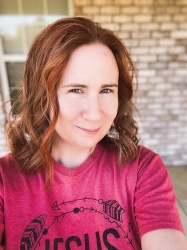 Latest posts by FranJessca
(see all)