Review: 'Kiss the Dead' by Laurell K. Hamilton
June 7, 2015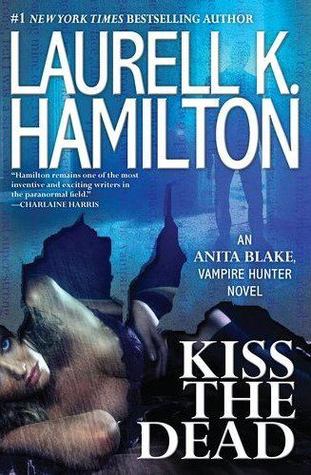 Kiss the Dead
by
Laurell K. Hamilton
Series:
Anita Blake Vampire Hunter #21
Published by
The Berkley Publishing Group
on June 5th 2012
Genres:
Urban Fantasy
Source:
Purchased
Goodreads
Purchase at
Amazon
|
Apple
|
Google Play
|
Kobo

When a fifteen-year-old girl is abducted by vampires, it's up to U.S. Marshal Anita Blake to find her. And when she does, she's faced with something she's never seen before: a terrifyingly ordinary group of people - kids, grandparents, soccer moms - all recently turned and willing to die to avoid serving a master. And where there's one martyr, there will be more...
But even vampires have monsters that they're afraid of. And Anita is one of them...
---
I have wanted to catch up on the Anita Blake series for a while now, and I finally made some time to read at least Kiss the Dead. (I know I'm behind…*sigh*) I'm rectifying it now though, so I catch up. =)
Unfortunately, I didn't love Kiss the Dead like I have all the previous books. I did enjoy Kiss the Dead; it just didn't feel like the normal Anita Blake to me though. There was too much repetition through the book and not enough action to keep me intrigued like some of the previous books. There are some very HOT steamy sex scenes, but that is definitely to be expected when it comes to Anita and her guys. I kept reading Kiss the Dead because I have missed Micah, Nathaniel, Jean Claude, and several other characters. I feel like I've missed out on them for so long because I used to read these books as soon as they were released. When I first started the series I read each book back to back until I finally caught up to where the series was in 2011.
Yes, I've been a big fan of Anita Blake, but in this book, she drove me bonkers. She has some or in this case many issues with some of the guys she's within her life — one in particular who I used to be fond of Asher. This book made me despise him. I also couldn't get into liking Sin. He's young though, so maybe he'll mature later on.
In Kiss the Dead, Anita is battling with vampires that don't want to have a master. There I,s a vampire and his servant preventing Jean Claude and his group (including Anita) to becoming too much like the Europe Vampire Council. They will do anything to avoid authority as Europe had. Anita is going to one of the primary targets in the story, and the ending is going to test her on love, loyalty, and strength more. I was a little worried at the end due to certain characters being caught in the crossfire. I know for a fact if I certain sweetie of Anita's got killed I would probably have a problem reading the rest of the series. Maybe I could get over it, but I've grown attached to this character since he was first introduced. He's such a sweetheart. (Yup I know he's fictional, but I adore how his character has grown)
Am I currently reading the next book, Affliction? Yes, I am. Nothing is going to stop me from reading this series. I adore how Laurell K. Hamilton can keep up with all these characters; I wish maybe there was more of the previous Anita (from the beginning) in the stories and maybe get rid of the repetition throughout the story. I know how Anita looks and every one of her sweeties. There's NO forgetting about them.
I give this book 3.5 stars and recommend it to readers that enjoy Urban Fantasy. I do highly recommend reading from the beginning though if you haven't read this series. You'll want to find out how Anita came about with all these men that are in her life and she ended up getting tangled up in all the craziness her life takes her in.

This post contains affiliate links you can use to purchase the book. If you buy the book using that link, I will receive a small commission from the sale. It will help sponsor future giveaways but costs you nothing extra. You can read the full disclosure underneath the Privacy Policy.
---
---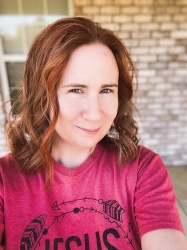 Latest posts by FranJessca
(see all)