Review: 'Lace Vengeance' by Eve Dangerfield
May 16, 2023
I received a complimentary copy of the book from the blog tour host in exchange for an honest review. This does not affect my opinion of the book or the content of my review.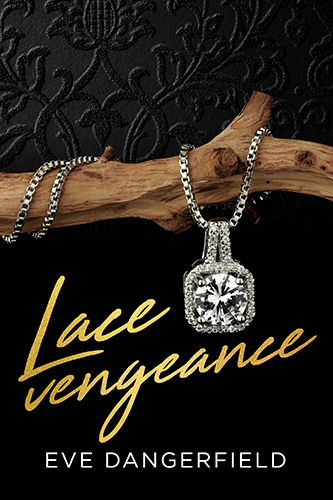 Lace Vengeance
by
Eve Dangerfield
Series:
Snow White #3
Published by
Dangerous Press
on May 9, 2023
Genres:
Contemporary Romance
,
Dark Romance
,
Reverse Harem
Format:
eArc
Source:
the blog tour host
Goodreads
Purchase at
Amazon
|
Apple
|
Barnes & Noble
|
Google Play
|
Kobo

Once upon a time I had everything. Four perfect husbands, a gorgeous home, a shining future. I was the princess of Velvet House. The beloved jewel of the men I love.
My heart understood this perfect snapshot could not last. My evil stepmother conspires with my twisted ex-fiancé, watching for me in the darkness.
They won't rest until my life is ashes.
My men vow to protect me, but when the nightmare falls, they are put in chains. I stand alone and alone I must seek vengeance for my lovers...
To become the queen I was born to be.
LACE VENGEANCE is book three in the SNOW WHITE trilogy. This is a scorching romance between a woman and four beautifully dangerous men in which she never has to choose.
Welcome to the Midnight Dynasty... The warring Morelli and Constantine families have enough bad blood to fill an ocean, and their brand new stories will be told by your favorite dangerous romance authors.
WARNING: This book is intended for readers eighteen years old and over. It contains material that some readers could find disturbing. Enter at your own risk...
---
Lace Vengeance is the third and final book of Eve Dangerfield's Snow White Trilogy. I have enjoyed this wild ride of a darker Snow White Retelling and am sad that it's now over, but also glad because the FMC, January, deserves a happily ever after with her men. If you have been wanting to read this trilogy, then now is the time to do it since it is complete. 
Storyline/My Thoughts: Anyone who loves fairy retellings, you'll enjoy the darker storyline of Snow White that Eve Dangerfield has written in this trilogy. I categorized it as Dark Romance on my bookshelves due to certain content in the trilogy, such as the FMC being kidnapped by the four men who end up falling in love with her along the way. Let's not forget that these four men have different personalities, but each would burn down the world for the FMC because they are possessive and jealous maniacs for her and her only. I love the antiheroes in stories, and that is exactly what Doc, Eli, Bobby, and Adriano are to January Whitehall. I don't have a favorite of the men because they each stole the show in the book, especially with reading their POVs. Yes, you get all four men's POV and January's POV. 
There is some breeding kink in this book if you are a reader into that kind of thing. I enjoyed how the men fought over January and how they communicated when January voiced her concerns to them. They respected January and her wishes; even if one or two were bothered by the terms, they finally accepted. It's all about communication, and they did the darn thing, which is another reason I can't choose between the men and who I liked the most from the trilogy.
January was the sweet and innocent-looking Snow White throughout the trilogy, but her character grew, especially in the last book. The title implies vengeance, which means that the bad guys in the trilogy will finally get what is coming to them, but only after the bad guys end up doing things that put each MC at risk. If there is one thing you'll learn in this book is that January will do anything for her men, too, and she proves it time and again in Lace Vengeance.
If there were one person who deserved a much-needed HEA, it would be January Whitehall, and she finally got in this book. Not without dealing with several things that could have been avoided, especially in this book. Don't get me started on how big of a douche I thought of Bianci's contract that he had with Parker and the Velvet House. I'm glad about what happened at his wedding because that man allowed certain people to be around January and her men, even though they weren't supposed to be around them. What was the point of the contract then if Bianci didn't stick to it? Grrr!! That was the only thing that irked me when reading the final book. There were other things too, but minor compared to this one thing, and I knew it was due to drama, but January deserved better. I also felt I missed out on things with January and her men, especially since this book is one year after the second book. Other than those issues, I did like this book, but it wasn't my favorite. I liked how January (a sweet girl) stood up to Bianci at the very end and demanded things after what she and her men were put through HELL. Yes, I said HELL. Don't even get me started with January's stepmother and how she took the easy way out. That woman was evil, and so were some of January's siblings.
Overall, this was an entertaining darker tell of Snow White. No, there are not seven dwarves, but there are four men who each fall hard for Snow White and would do anything for her. I look forward to reading more from Eve Dangerfield, especially since this trilogy was my first from the author and definitely not my last.
Standalone or Part of Series: It's part of the Snow White Trilogy and I recommend reading in order.
Steam/Spice: 🌶 🌶 🌶 .5
Genre/SubGenre(s)/Trope(s)/Element(s): Romance| Dark Romance | Contemporary Romance | Reverse Harem/Why Choose | Billionaire Romance | Age Gap | Fairy Retelling | Snow White Retelling (Darker Version) | Found Family | AntiHeroes | Jealous OTT MMCs | Mafia | Crime | Degradation | Daddy Kink
Would I recommend this book/trilogy? Yes. I recommend this trilogy to readers who like darker fairy retellings and also to readers who have read books other books from the Midnight Dynasty collection. (Morelli and Constantine families).

---
---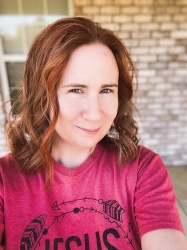 Latest posts by FranJessca
(see all)