Review: 'Lover's Secret' by J.C. Reed
August 15, 2014
I received a complimentary copy of the book from the author in exchange for an honest review. This does not affect my opinion of the book or the content of my review.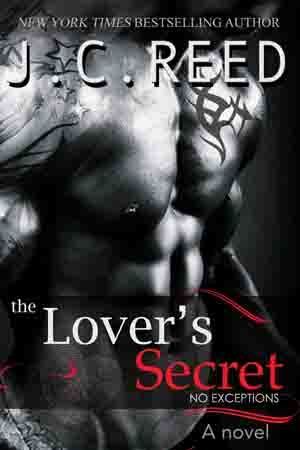 The Lover's Secret
by
J.C. Reed
Series:
No Exceptions #1
Published by
Self-Published
on August 3, 2014
Genres:
Contemporary Romance
Format:
eArc
Goodreads
Purchase at
Amazon

When a sexy encounter comes like a dream and leaves like a nightmare…
Brooke Stewart thinks she's finally safe. After witnessing the crime of a killer, she can move on from her past. But after one night at the Trio Hotel and meeting the sexy stranger with the green eyes that can steal one's soul, her life is changed forever. Passions run deep. The game is supposed to be for one night with no strings attached.
What she doesn't know is that the sexy stranger has an agenda of his own. Brooke Stewart has something he desperately wants, something he can't admit to the woman he tries to get to surrender. A secret so deep it would upend her life if she found out too soon. He's almost reached his goal, and then she gets a letter she was not meant to read. Suddenly, secrets get a completely new meaning.
Is the past really ever the past?

The Lover's Secret is the first book to J.C. Reed's No Exceptions series, and this is the first book I've read of J.C. Reed. I have the Surrender Your Love Trilogy on my kindle, and now I need to find time to read it. (Yup…cue kick in the butt for not reading J.C. Reed's books sooner.  I'm blaming it on my crazy college schedule I had and my never-ending review list of books).  **I also have two little ones who won't let me read all day, every day. *sigh*  One day I will be able to again…LOL
I loved J.C. Reed's writing style and how she gripped me into The Lover's Secret from the first chapter.  For any readers out there that have read the Surrender Your Love Trilogy, you will recognize Brooke and Jett.  If there is one thing I enjoyed about The Lover's Secret is how J.C. Reed started off the book. Yup…the first chapter was my favorite and how she introduced Brooke and Jett to me.
Brooke and Jett are together in this book and trying to have some romantic time together, but there are mysteries at hand and secrets being kept.  Brooke has a lot of issues from what has happened in the past that she is trying to get over.  There is also the fact, Jett is acting weird and keeping something from her.
J.C. Reed did it make it easy to follow Brooke and Jett, but I felt I probably would have enjoyed this book more if I read the previous trilogy of these two. I got lost at times with the characters, and I need to know how these two first met.  I also want to know why Brooke even considered hooking up with Jett in the first place.  He started like a jerk at first who turned into a nice guy or at least he's maybe a nice guy.  He has some major secrets that I must find out about now.  Don't get me wrong; the guy has a way in the bedroom….but he is up to something.
I give this book 4 full moons and recommend it to readers of contemporary romance and readers that are fans of J.C. Reed's previous trilogy.  This book is full of suspense, mystery, lies, and passion that will take you for a ride.  Warning…there is a cliffhanger at the end.  Brooke finds out something that could change everything in her life.  Poor girl.  I was very sympathetic towards her, especially in her current situation.  I plan on reading the next book in this series, and I now need to find more time to read the trilogy.  I may end up re-reading this book after I do read the trilogy so that I can get a better grasp of it.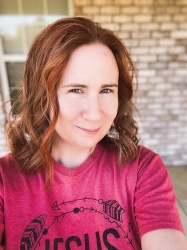 Latest posts by FranJessca
(see all)