Review: 'Morrow's Horizon' by Sierra Kummings (Blog Tour)
April 25, 2017
I received a complimentary copy of the book from the author, the blog tour host in exchange for an honest review. This does not affect my opinion of the book or the content of my review.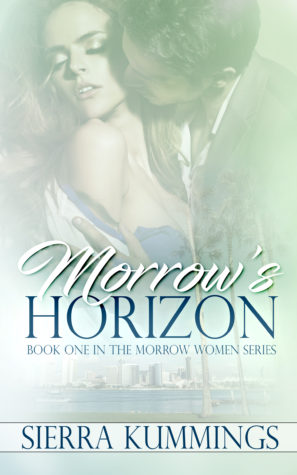 Morrow's Horizon
by
Sierra Kummings
Series:
The Morrow Women #1
Published by
Self-Published
on April 21st 2017
Genres:
Contemporary Romance
Format:
eArc
Goodreads
Purchase at
Amazon
|
Apple

Blood, and love for a special little girl, bind the five Morrow sisters in an unbreakable way. Yet the family-devoted Sara Morrow yearns for more.
And that "more" looks a lot like the irresistible Jacob Ramírez.
For years, Sara's contented herself with toe-curling fantasies about the CFO of the bank that employs her – all the while promising herself she'd never fall for the type of passion that destroyed her parent's marriage. But when the one and only Latin six-foot-four god accepts her offer of help and turns her fantasies into reality, she's forced to decide if it's worth finding out if her boss is everything she's ever dreamed of, or just the manifestation of all her fears.
Jacob has his own set of fears. Right out of high school, he joined the Marines, only to come home six years later with night terrors that haunt even his days. Now, at thirty-three, rudimentary techniques keep his secret hidden.
Until a chance meeting with Sara Morrow coincides with a deception that rocks him to his core.
When Sara's faith is tested, her sisters' love gives her the courage to believe in someone else. When Jacob's is tested, he has to learn how to believe in himself.
My Review
Sierra Kummings happens to be a new to me author, so I was excited to read Morrow's Horizon. Morrow's Horizon is the first book in Sierra Kummings new standalone series The Morrow sisters.
The synopsis of the book is what drew me to read the first book in her standalone series.
Sierra introduces us to the first sister Sara Morrow who happens to work at a bank as an assistant manager. Sara has trust issues and she doesn't really do relationships because of those issues. Unfortunately, her sisters want to see her happy and try everything to give her courage to try to be someone. Sara has a thing for her boss who happens to be the CFO of the bank she works at currently. The CFO Jacob Ramirez is the sexy 6'4″ latin guy that has been in her fantasies for a while now and she has the opportunity to finally make her move. It's not easy for Sara though because of her trust issues.
I was happy when Sara did make her move in the book towards Jacob because she definitely needed someone like Jacob. Plus, there's also the fact that Jacob was sexy and also very caring in the book. He had a soft side to him that I really enjoyed. 🙂 Although, he tended to let others get to him, especially when it came to others trying to manipulate him.
Poor Jacob is dealing with his own inner demons in the story and I felt for him in the story, especially with reading his scenarios he would have in the story. Sara though knew how to handle everything with Jacob and it made me love them as a couple even more.
Sierra wrote a powerful storyline with these two characters. I couldn't get enough of them, when they were together and even when they were not together. Sierra didn't make it easy for either one them, but when it finally came together it was definitely amazing. It also was great getting alternated POVs with these two because I got to experience what they were going through in the story.
Forewarning there are some very steamy scenes between the characters as well as drama in the story. Jacob has the worst of the drama with his ex, his father, and ex's father. I could've slapped his ex silly several times in the book. I could've done without the ex at times in the story. She needed someone to knock her down a peg or two.
I give this book 4 stars and recommend it to readers that enjoy to find new authors like I do and also enjoy reading Contemporary Romance.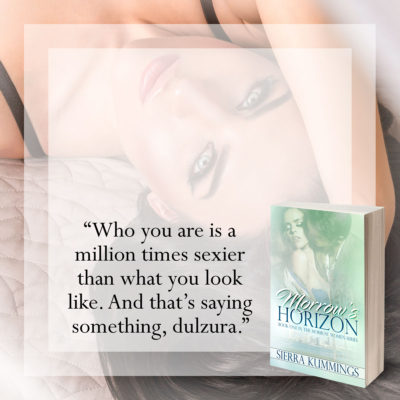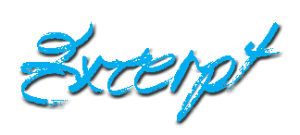 Sara turned toward the customer whose face she couldn't see. One would think living this close to the Mexican border, she'd would be immune to the effects of the foreign language rolling off a man's tongue. One would be wrong. Its gentle cadence sent her into fantasies at the first word.
If she were ever going to take a risk on anyone it would be with someone like the man who currently had his back to her while he placed his order. At least half a foot taller than Sara's own five foot eleven inches, he towered over everyone, and in a way that commanded attention. His knee-length jacket hid everything but broad shoulders, yet his presence called to her on a visceral level. She didn't have to see his face. She didn't have to see his body. His sex appeal came from something far greater than those two things. And she wasn't the only one staring. At least half the people in the place had their eyes focused on him too.
"Ma'am." The barista nodded in Sara's direction, breaking her fascination and offering a to-go cup.
As much as she wanted to continue staring, she grabbed her phone, took the coffee, and headed outside. Her favorite drink would have to suffice as the only hot thing in her life at the moment. Sipping it while she drove the rest of the way to work would be infinitely better than whatever drama that guy was sure to cause.
Shivering, Sara hustled to where she'd parked her car while checking the time on her phone. Twenty minutes to spare with only a fifteen-minute drive. Not bad. She smiled in triumphant at her little red Toyota.
Her smile didn't last long. She'd come out with her coffee, but only two of her other possessions.
A voice behind her said, "You might need these."
The familiar tenor from inside washed over Sara and made her forget all about the cold and how she'd be better off without the complication of one extremely sexy Latin man. His voice tempted her even more up close than it had in the café.
She struggled for words, fearing her reaction would only intensify once she turned around. If he could start a shiver racing down her spine while he remained faceless, what would he do to her when her gaze actually met his?
Knowing he most likely had the keys she was now missing, she turned slowly, keeping her stare solely fixated on the huge palm holding out her keychain. "Um…" Oh, stop being an idiot. He's only a man. "Thanks, I appreciate it…" Her voice trailed off as she realized the man in front of her was much more than only a man.
The person holding out her keys was none other than the person whose pictures she'd spent countless hours drooling over.
Jacob Ramírez.
The Latin lover of her dreams.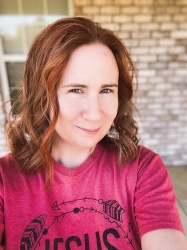 Latest posts by FranJessca
(see all)