Review: 'Night School' by Mari Mancusi
February 26, 2011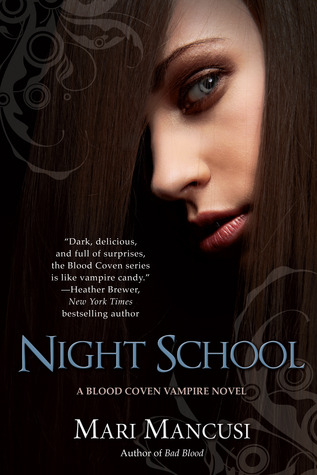 Night School
by
Mari Mancusi
Series:
Blood Coven Vampire #5
Published by
Berkley
on January 4th 2011
Genres:
Young Adult Paranormal
Format:
Paperback
Source:
Purchased
Goodreads
Purchase at
Amazon

After their parents' shocking revelation about their fae heritage and an attack on their lives, the McDonald twins are forced to hide out deep in the Swiss Alps at Riverdale Academy, a secret vampire slayer training facility. And with no way to contact their vampire boyfriends for rescue, they're going to have to play nice with the locals.
But when Sunny starts acting strange, Rayne realizes that there's more to fear at Riverdale than getting staked by the student body-leading to a showdown in Fairyland that may cost the twins their lives.
My Review
(Originally Reviewed on Mrs. Papillion aka "The Book Worm")
I have to say this first…that I feel so terrible for Rayne. She is always going through a rough time, and it never seems to end. The poor girl is a Vampire, Vampire Slayer and now in this book, she becomes a Fairy. Not a good mix, huh? She is put through so much and ends up losing so many loved ones in this book that I end up crying a few times. She ends up having to go to a Slayer Inc. school so she and her twin sister can hide from the fairies that want to kidnap them. Their Mom and Dad have gone to face them. In the book though, Mari Mancusi puts the girls through so much, but Rayne goes through Hell it seems. She ends up bloodlusting over a boy who is a diehard Slayer and doesn't want anything to do with Vampires since what happened to his parents. What happens to him at the end though, it just pure crazy but what happens at the end of the book makes you hate Corbin even more. I figured though what would happen and I'm excited to see where Mari Mancusi takes it from here. I'm a little upset on what happens to Rayne though. The next point of view is in Sunny's which should be interesting since what happened to her in this book.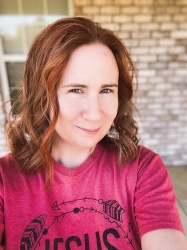 Latest posts by FranJessca
(see all)