Review: Night Star by Alyson Noel
January 2, 2011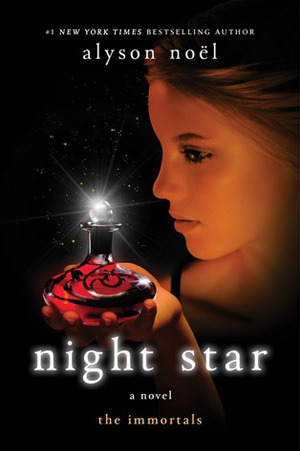 Night Star
by
Alyson Noel
Series:
The Immortals #5
Published by
St. Martin's Griffin
on November 16th 2010
Genres:
Young Adult Paranormal
Format:
Hardcover
Source:
Purchased
Goodreads
Purchase at
Amazon
|
Apple

Haven still blames Ever for the death of her boyfriend Roman, no matter how hard Ever's tried to convince her it was an accident. Now she's determined to take Ever down…and destroy Damen and Jude along the way. Her first step is to tear Ever and Damen apart—and she has just the ammunition to do it.
Hidden in one of Ever's past lives is a terrible secret about Damen—a secret that illuminates new facts about her relationship with Jude, but that's so dark and brutal it might be enough to drive her and Damen apart once and for all. As Ever faces her greatest fears about the guy she wants to spend eternity with, she's thrust into a deadly clash with Haven that could destroy them all.
Now it'll take everything she's got—and bring out powers she never knew she had—to face down her most formidable enemy. But in order to win, she must first ask herself: is her own survival worth dooming Haven to an eternity of darkness in the Shadowland? And will learning the truth about Damen's past hold the key to their future?
My Review
(Originally Reviewed on Mrs. Papillion aka "The Book Worm")
I will admit, I was afraid this book was as devastating as the Blue Moon book, but it wasn't. I was surprised by Haven's attitude and what she did in the school. I was also a little surprised when Damon started sharing his secret. I'm thrilled that Ever, finally realized who her soulmate was in this book. I was tired of her questioning herself. I'm also surprised with the ending a bit. Had me wondering what the heck is going on in Summerland. I'm a little freaked just as much as Damon is.
What is Alyson Noel going to write about next? I like when Authors surprise me on something and believe me she surprised me. I have a fantastic feeling the next book is going to ROCK. It will probably be the best book in the Series, just like the Last Sacrifice was my favorite in the Vampire Academy Series. I can't wait for the next and last book.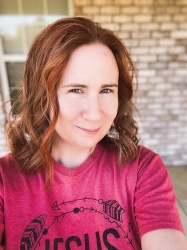 Latest posts by FranJessca
(see all)