Review: 'Once in a Full Moon' by Ellen Schreiber
August 21, 2011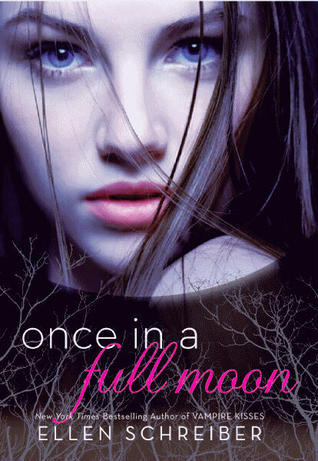 Once in a Full Moon
by
Ellen Schreiber
Series:
Full Moon #1
Published by
Katherine Tegen Books
on December 28th 2010
Genres:
Young Adult Paranormal
Format:
Hardcover
Source:
Purchased
Goodreads
Purchase at
Amazon
|
Apple

Beware of a kiss under the full moon. It will change your life forever.
Celeste Parker is used to hearing scary stories about werewolves—Legend's Run is famous for them. She's used to everything in the small town until Brandon Maddox moves to Legend's Run and Celeste finds herself immediately drawn to the handsome new student. But when, after an unnerving visit with a psychic, she encounters a pack of wolves and gorgeous, enigmatic Brandon, she must discover whether his transformation is more than legend or just a trick of the shadows in the moonlight.
Her best friends may never forgive her if she gives up her perfect boyfriend, Nash, for Brandon, who's from the wrong side of town. But she can't deny her attraction or the strong pull he has on her. Brandon may be Celeste's hero, or he may be the most dangerous creature she could encounter in the woods of Legend's Run.
Psychic predictions, generations-old secrets, a town divided, and the possibility of falling in love with a hot and heroic werewolf are the perfect formula for what happens . . . once in a full moon.
My Review
(Originally Reviewed on Mrs. Papillion aka "The Book Worm")
I'm glad I finally got a chance to read this new book from Ellen Schreiber which is from her new Werewolf Series "Once in a Full Moon." I'm a little skeptical though in this series. I love Vampire Kisses much more than this one. Maybe the next book will be more appealing.
I mean I love how Celeste falls in love with the new boy Brandon and everything…but the werewolf legend in this book is not what I'm used to reading. I guess I'm used to paranormal romance werewolf stories…which I can't compare this book too.
Brandon is a fantastic character in this book, and he was my favorite character in the book. I instead have a different female character though. I love the cliffhanger at the end of the book though and wondering what Ellen Schreiber has planned next for the lovely couple. I'm not going to diss Ellen for this series…I'm going to see what the series leads up to next in the 2nd book.
Maybe they'll be more action or something exciting that happens to the main characters. I'm wondering what Celeste's boyfriend is up to in this book.
I gave it 3 moons…because it wasn't bad, but it wasn't good.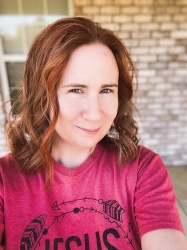 Latest posts by FranJessca
(see all)