Review: 'Passion' by Lauren Kate
August 23, 2011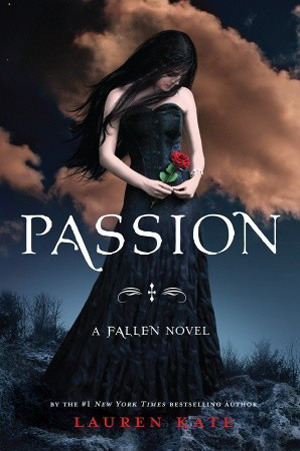 Passion
by
Lauren Kate
Series:
Fallen #3
Published by
Delacorte Press
on June 14th 2011
Genres:
Young Adult Paranormal
Format:
eBook
Source:
Purchased
Goodreads
Purchase at
Amazon
|
Apple

'Every single lifetime, I'll choose you. Just as you have chosen me. Forever.'
Luce would die for Daniel. And she has. Over and over again. Throughout time, Luce and Daniel have found each other, only to be painfully torn apart: Luce dead, Daniel left broken and alone. But perhaps it doesn't need to be that way . . . Luce is certain that something – or someone – in a past life can help her in her present one. So she begins the most important journey of this lifetime . . . going back eternities to witness firsthand her romances with Daniel . . . and finally unlock the key to making their love last.Cam and the legions of angels and Outcasts are desperate to catch Luce, but none are as frantic as Daniel. He chases Luce through their shared pasts, terrified of what might happen if she rewrites history. Because their romance for the ages could go up in flames . . . forever.
My Review
(Originally Reviewed on Mrs. Papillion aka "The Book Worm")
I don't have much to say about this book…other than I thought it was a little long and it was dragging on and on. I wasn't very fond of this book like I was the first book. The 2nd book was a little better than this one, and that's not saying much. I did like going back in time and seeing Luce's past lives…but I think it was a little too much. We got to read a chapter of what Luce was doing and then we would read a small chapter of Daniel and what he was going through in the story. Ugh, it drove me crazy. I had a hard time reading this book at times and had to put it down and step away for a while.
I didn't like the ending either. Lauren Kate did throw me off at the conclusion with what happens, but I was lost for a little while with the Bill character in the story. I knew he had something up his sleeve, but I didn't expect him to turn into what he turned into the story.
I wanted to read more about Cam in this book but didn't get that. =(
Now the cliffhanger of this book has me mad. I don't know what Lauren Kate is planning on putting the characters through, but I hope Cam and the other characters play a significant role in the next book. I also hope something exciting and disastrous happens to pick up the pace in the series. I miss how the first book was. That was my fave book in the series so far. Maybe because how Daniel was in the first book and how Cam played a role too.
I'm hoping "Rapture" can capture my attention again.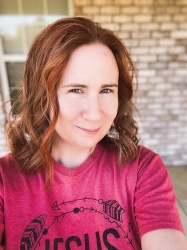 Latest posts by FranJessca
(see all)