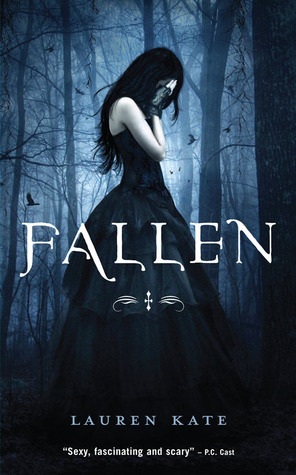 Fallen
by Lauren Kate
Series: Fallen #1
Published by Delacorte Press on December 8th 2009
Genres: Young Adult
Pages: 452
Format: eBook
Source: Purchased
Amazon Kindle | Amazon Paperback
Goodreads


What if the person you were meant to be with could never be yours?
17-year-old Lucinda falls in love with a gorgeous, intelligent boy, Daniel, at her new school, the grim, foreboding Sword & Cross . . . only to find out that Daniel is a fallen angel, and that they have spent lifetimes finding and losing one another as good & evil forces plot to keep them apart.
Get ready to fall . . .
My Review Continue reading →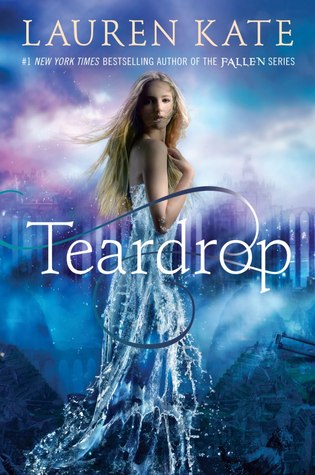 Teardrop
by Lauren Kate
Series: Teardrop #1
Published by Delacorte Books for Young Readers on October 22, 2013
Pages: 441
Format: Hardcover
Source: Library
Amazon Kindle | Barnes & Noble
Goodreads


Never, ever cry...
Seventeen-year-old Eureka won't let anyone close enough to feel her pain. After her mother was killed in a freak accident, the things she used to love hold no meaning. She wants to escape, but one thing holds her back: Ander, the boy who is everywhere she goes, whose turquoise eyes are like the ocean. And then Eureka uncovers an ancient tale of romance and heartbreak, about a girl who cried an entire continent into the sea. Suddenly her mother's death and Ander's appearance seem connected, and her life takes on dark undercurrents that don't make sense. Can everything you love be washed away?

Continue reading →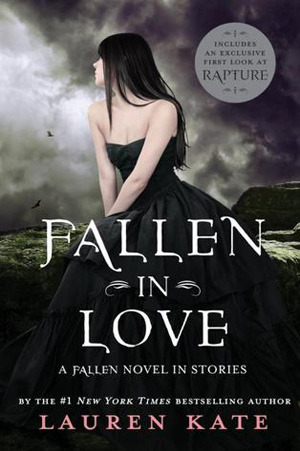 Fallen in Love
by Lauren Kate
Series: Fallen #3.5
Published by Delacorte Press on January 24th 2012
Pages: 201
Format: eBook
Source: Purchased
Amazon Kindle | Amazon Paperback
Goodreads


Unexpected. Unrequited. Forbidden. Eternal. Everyone has their own love story.
And in a twist of fate, four extraordinary love stories combine over the course of a romantic Valentine's Day in Medieval England. Miles and Shelby find love where they least expect it. Roland learns a painful lesson about finding and losing love. Arianne pays the price for a love so fierce it burns. And for the first and last time, Daniel and Luce will spend a night together like none other. Lauren Kate's Fallen in Love is filled with love stories . . . the ones everyone has been waiting for.
True love never says goodbye . . .
My Review: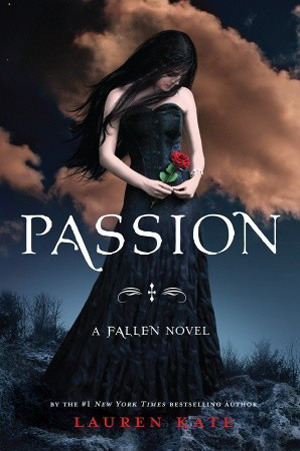 Passion
by Lauren Kate
Series: Fallen #3
Published by Delacorte Press on June 14th 2011
Pages: 420
Format: eBook
Source: Purchased
Amazon Kindle | Amazon Paperback
Goodreads


'Every single lifetime, I'll choose you. Just as you have chosen me. Forever.'
Luce would die for Daniel. And she has. Over and over again. Throughout time, Luce and Daniel have found each other, only to be painfully torn apart: Luce dead, Daniel left broken and alone. But perhaps it doesn't need to be that way . . . Luce is certain that something – or someone – in a past life can help her in her present one. So she begins the most important journey of this lifetime . . . going back eternities to witness firsthand her romances with Daniel . . . and finally unlock the key to making their love last.Cam and the legions of angels and Outcasts are desperate to catch Luce, but none are as frantic as Daniel. He chases Luce through their shared pasts, terrified of what might happen if she rewrites history. Because their romance for the ages could go up in flames . . . forever.
My Review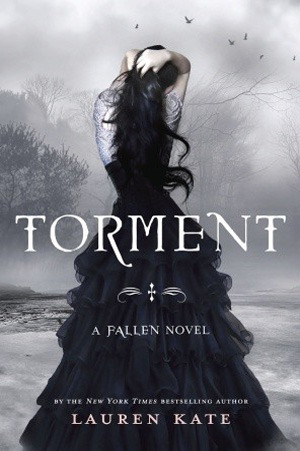 Torment
by Lauren Kate
Series: Fallen #2
Published by Delacorte Press on September 28th 2010
Pages: 452
Format: eBook
Source: Purchased
Amazon Kindle | Amazon Paperback
Goodreads


How many lives do you need to live before you find someone worth dying for?
In the aftermath of what happened at Sword & Cross, Luce has been hidden away by her cursed angelic boyfriend, Daniel, in a new school filled with Nephilim, the offspring of fallen angels and humans. Daniel promises she will be safe here, protected from those who would kill her. At the school Luce discovers what the Shadows that have followed her all her life mean – and how to manipulate them to see into her other lives. Yet the more Luce learns about herself, the more she realizes that the past is her only key to unlocking her future . . . and that Daniel hasn't told her everything. What if his version of the past isn't actually the way things happened . . . what if Luce was really meant to be with someone else?
The second novel in the addictive FALLEN series...where love never dies.
My Review