DNF Review: 'Teardrop' by Lauren Kate
February 7, 2016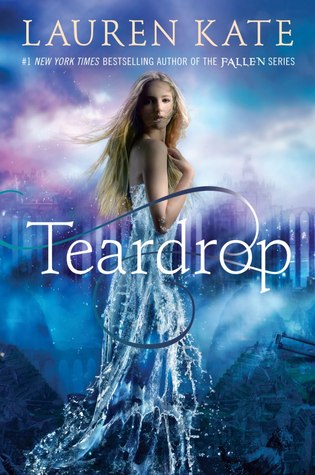 Teardrop
by
Lauren Kate
Series:
Teardrop #1
Published by
Delacorte Books for Young Readers
on October 22, 2013
Genres:
Young Adult Fantasy
Format:
Hardcover
Source:
Library
Goodreads
Purchase at
Amazon
|
Kobo

Never, ever cry...
Seventeen-year-old Eureka won't let anyone close enough to feel her pain. After her mother was killed in a freak accident, the things she used to love hold no meaning. She wants to escape, but one thing holds her back: Ander, the boy who is everywhere she goes, whose turquoise eyes are like the ocean. And then Eureka uncovers an ancient tale of romance and heartbreak, about a girl who cried an entire continent into the sea. Suddenly her mother's death and Ander's appearance seem connected, and her life takes on dark undercurrents that don't make sense. Can everything you love be washed away?

I picked up Teardrop from my local library because I've meant to read it, but unfortunately it didn't keep my attention while reading it. I ended up DNF'ing at 30%. I was going to try to continue reading it, but I indeed couldn't get past the lack of connection I had with the characters and the storyline. The first chapter had me confused, and the male character was stalking the female character in the story was kind of creepy. Eureka was in an accident with her mother, and she ended up walking away, but not her mother. She's not able to get over what happened, and she wants to escape from it all. Unfortunately, that is when Ander appears, and Eureka starts questioning what really happened and why Ander is always looking in her life.
The book felt more like a copy of Lauren's Fallen series a bit, but not a lot. The secrecy and the boy that stalks the main female character. It sounded like Fallen a bit, but without the fantasy element that Lauren wrote for Fallen. I enjoyed Fallen though because of the storyline Lauren gave it. There was too much confusion at the beginning of Teardrop that kept me less intrigued. I wish I could've finished Teardrop, but it just wasn't for me.
It may catch other readers attention. If you're a fan of young adult fantasy, you may enjoy Teardrop.
I'm not going to rank the book since I didn't finish it. It's been marked DNF on my Goodreads shelves, and I won't go back to read it. I am a fan of Lauren Kate's Fallen series, and I need to finish that series. I only have the last book to read, so that will on my to-do list this year.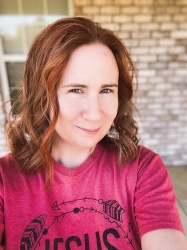 Latest posts by FranJessca
(see all)