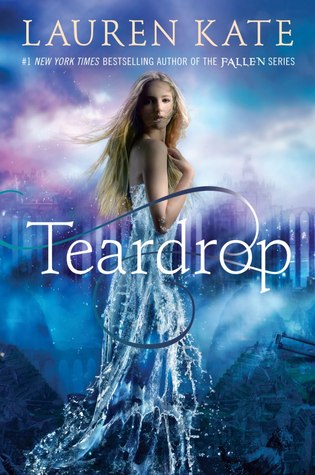 Teardrop
by Lauren Kate
Series: Teardrop #1
Published by Delacorte Books for Young Readers on October 22, 2013
Pages: 441
Format: Hardcover
Source: Library
Amazon Kindle | Barnes & Noble
Goodreads


Never, ever cry...
Seventeen-year-old Eureka won't let anyone close enough to feel her pain. After her mother was killed in a freak accident, the things she used to love hold no meaning. She wants to escape, but one thing holds her back: Ander, the boy who is everywhere she goes, whose turquoise eyes are like the ocean. And then Eureka uncovers an ancient tale of romance and heartbreak, about a girl who cried an entire continent into the sea. Suddenly her mother's death and Ander's appearance seem connected, and her life takes on dark undercurrents that don't make sense. Can everything you love be washed away?

Continue reading →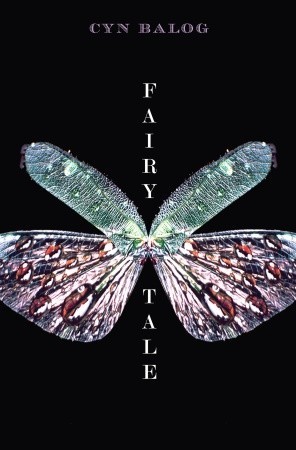 Fairy Tale
by Cyn Balog
Published by Delacorte Books for Young Readers on June 23rd 2009
Pages: 248
Format: eBook
Source: Purchased
Amazon Kindle | Amazon Paperback
Goodreads


Morgan Sparks has always known that she and her boyfriend, Cam, are made for each other. But when Cam's cousin Pip comes to stay with the family, Cam seems depressed. Finally Cam confesses to Morgan what's going on: Cam is a fairy. The night he was born, fairies came down and switched him with a healthy human boy. Nobody expected Cam to live, and nobody expected his biological brother, heir to the fairy throne, to die. But both things happened, and now the fairies want Cam back to take his rightful place as Fairy King.
Even as Cam physically changes, becoming more miserable each day, he and Morgan pledge to fool the fairies and stay together forever. But by the time Cam has to decide once and for all what to do, Morgan's no longer sure what's best for everyone, or whether her and Cam's love can weather an uncertain future.