Re-Post Review: 'Fallen' by Lauren Kate
September 10, 2017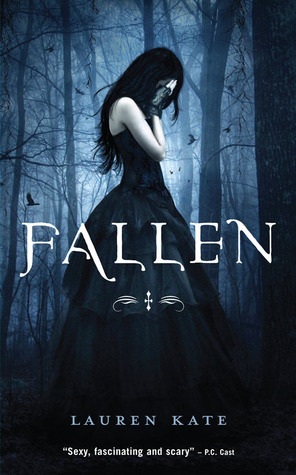 Fallen
by
Lauren Kate
Series:
Fallen #1
Published by
Delacorte Press
on December 8th 2009
Genres:
Young Adult
Format:
eBook
Source:
Purchased
Goodreads
Purchase at
Amazon
|
Apple

What if the person you were meant to be with could never be yours?
17-year-old Lucinda falls in love with a gorgeous, intelligent boy, Daniel, at her new school, the grim, foreboding Sword & Cross . . . only to find out that Daniel is a fallen angel, and that they have spent lifetimes finding and losing one another as good & evil forces plot to keep them apart.
Get ready to fall . . .
My Review
First Time Read – January 2010
Second Time Read – October 3-20, 2014
Third Time Read – September 9-10, 2017 (Due to watching Fallen Movie)
I read Fallen by Lauren Kate back in 2010 for the first time when I was reading like a mad woman before I started reviewing books. Thanks to my local library I was able to listen to Fallen on my drive to my oldest daughter's school in the morning and afternoon for the second time. (Now, I've read it for the third time in 2017 due to watching the movie.)
I enjoyed every bit of listening to Fallen this time around. I loved reading Fallen in 2010, so I was excited to listen to the narrator, Justine Eyre brings it to life. I missed Lucinda, Daniel, and Cam. (yes, even Cam). It seems I'm catching on things by listening to the book instead of reading the second time around. I enjoy having a narrator tell the story using his/her voice.
Fallen is Young Adult, so there is not going to be a HOT romance like in New Adult or PNR. Yes, I may be in my thirties, but every once in a while I'm drawn to read Young Adult. I have a 9-year-old daughter, so I'm looking for books that she can read once she is at the age that she can read YA. She's already showing an interest in specific genres of YA, but she's not ready to read them (her exact words not mine). The length of the book intimidates her. I also read YA because sometimes the cover/synopsis draws me in, which is precisely what Fallen did when I first saw it on Amazon back in 2010. A story about a young girl trying to live her life after tragedy strikes and she is blamed for the tragedy. She ends up meeting two young boys at her new boarding school — one who keeps his distance and other that wants to get to know her. She's intrigued by the one that keeps his distance because she is drawn to him. What she doesn't know is Daniel, the boy that is trying to avoid her has a secret that he wants to keep for a reason.
I loved Luce's character because she doesn't do anything to stop her for what she wants, even if something is haunting her. She is determined more than ever to figure out why Daniel is the way he is, and she also is dealing with several other things in Fallen that I don't want to give away. I enjoyed the triangle in the book that Lauren Kate throws in, and I also enjoyed what comes forward in the book. One of my favorite paranormal elements is in the book and forewarning there is a slight cliffhanger. It leaves the reader knowing there will be more. So many more questions must be answered, and I knew back in 2010 I had to wait until the second book was out the following year. Now I can read them back to back, as long as my library carries the audiobooks for me.
I give this book 5 full moons and highly recommend it to Young Adult readers out there.
Fallen was made into a movie and after watching the movie, I had to read it for the third time. Unfortunately, the movie didn't include everything from the book, and there were some differences to it, I still enjoyed the movie. Although, I will always prefer the book over a movie any time.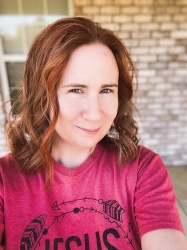 Latest posts by FranJessca
(see all)