Review: 'Fallen In Love' by Lauren Kate
January 31, 2012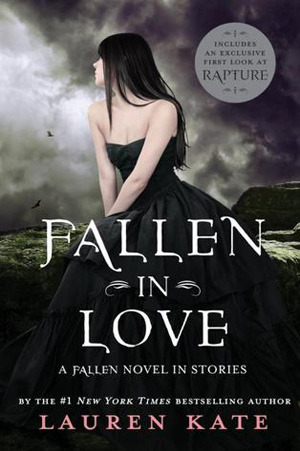 Fallen in Love
by
Lauren Kate
Series:
Fallen #3.5
Published by
Delacorte Press
on January 24th 2012
Genres:
Young Adult Paranormal
Format:
eBook
Source:
Purchased
Goodreads
Purchase at
Amazon
|
Apple

Unexpected. Unrequited. Forbidden. Eternal. Everyone has their own love story.
And in a twist of fate, four extraordinary love stories combine over the course of a romantic Valentine's Day in Medieval England. Miles and Shelby find love where they least expect it. Roland learns a painful lesson about finding and losing love. Arianne pays the price for a love so fierce it burns. And for the first and last time, Daniel and Luce will spend a night together like none other. Lauren Kate's Fallen in Love is filled with love stories . . . the ones everyone has been waiting for.
True love never says goodbye . . .
My Review:
I was excited to read this book.  I got my hands on it from Netgalley but didn't get to read it until the day it released.  Boo, I need to start reading a book from there as soon as I understand it so I can review it before the book is published.  Oh well, that's what happens when you overload yourself with too many books.
This book was ALL about the first and only time Luce and Daniel spent Valentine's Day together.  Sad.  Those two never get a friggin' break.
Lauren Kate took us out of Luce's head and into several other characters, finally.  Yeah!!!!
We got a taste of Shelby and Miles.  I adore those two.  =)  Finally, maybe those two will have a happily ever after and stop playing around and kiss already.
Then came Roland's own love story.  Although, it ended up being a sad ending for him but not for his love of course, since he made a serious decision.  Made me love him even more.  It's never easy to give up your one true love to make them happy.
What seriously threw me off, is when Lauren Kate, told Arriane's love story.  Wow…was not expecting that, but it was Sweet.  Although, of course not another happy ending.  Geez!  Won't ruin it for anyone who hasn't read the book.  I was a little upset about what happened to Arianne and her true love.
Of course, the finale of the book was Daniel and Luce spending Valentine's Day together sweet, beautiful and happily ever well not indeed.  Sorry we all know what happens to Luce eventually in every lifetime she's ever lived except her more recent one.  At least she got to spend one lovely day with the love of her life.
If you haven't read the series, you need to read it. Although, the first book is always going to be the best in the series.  The 2nd and 3rd didn't do it for me.
I'm looking forward to reading "Rapture" though and you get a glimpse of the first chapter in this book.  I always love sneak peeks.
I loved how Lauren flowed each short story into once.  Shelby and Miles when they ran into Roland, brought on his story and then Arianne came into Roland's story.  It was a great transition.
All and all it was a short, sweet read but not exciting.  It's a great Valentine's Day read, but don't think the short novellas are always happily ever after.  There's something to learn in each one.
I'm just happy to have read that Daniel and Luce finally got something pleasant out of the deal.
Now the countdown begins for "Rapture." Give me more Cam, and I'll be a happy, giddy Book Mama.  =)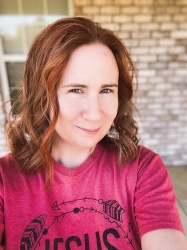 Latest posts by FranJessca
(see all)