Review: 'Platinum' by Jeffe Kennedy
March 6, 2013
I received a complimentary copy of the book from the blog tour host in exchange for an honest review. This does not affect my opinion of the book or the content of my review.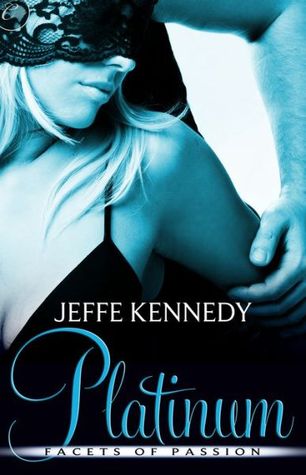 Platinum
by
Jeffe Kennedy
Series:
Facets of Passion #2
Published by
Carina Press
on February 25, 2013
Genres:
Erotic Romance
Format:
eBook
Goodreads
Purchase at
Amazon

Althea Grant's Charleston gallery might be suffering from the bad economy, and her artistic aspirations have gone nowhere, but she's doing just fine, thank you. When bad-boy sculptor Steel rides up on his motorcycle looking to rent studio space, his infusion of cash is more than welcome. But his art is raw, visceral, sexual—and completely inappropriate for her pastel world of watercolor landscapes.
Steel, fascinated by Althea's rare albino coloring, sees in her the key to his next piece: a metal satyr designed for bondage games. Moving into her gallery basement is the first step; seducing the cool Southern belle into modeling for him is the second.
As Steel peels away her careful manners and tasteful outfits, Althea begins to realize her life isn't just fine at all—it's as pale and washed-out as the watercolor paintings she's failing to sell. Can she transform her life and accept her most secret desires?
I read "Sapphire" the first book to the Facets of Passion in 2011 and was looking forward to reading "Platinum."
Althea Grant is struggling to keep her art gallery open due to the economy being horrible, and she is trying everything not to lose it.  She does not want to end up having to stay with her parents after she is accomplished so much to get where she is.
She ends up meeting Steel one day when he walks into her art gallery to pay for some space to create his art pieces.  Althea lets him use the basement, but she does not feel comfortable showing off his art due to not being the usual taste to the art gallery.
The minute Steel meets Althea; he is infatuated with her beauty which happens to be rare.  He becomes inspired and wants to have her as a model, but he has other ideas as well.
Althea though was raised much differently from Steel, and she tries to avoid him at first and his question he asks of her.
She has a boyfriend and has a gallery to keep going, but for some reason, Steel is someone she cannot stop thinking about at all.
She's about to dive into a world they may change her for good or it may break her.
If there is one thing I LOVED about this book, it was the characters and how they were a complete opposite of each other.  Here you had Althea brought up much differently from Steel, and she ran an art gallery.  She dressed nicely in her pastel colors and Steel was all about leather, and getting down and dirty with his artwork.
He also had a different side of him, and it mostly came in the bedroom.  Althea was not used to what Steel had to offer.  She used to the gentleman types and doing missionary style.
Steel though opens up her world not only emotional but physically to change who she is.
I enjoyed what Jeffe Kennedy did in this story.  She had Althea open up as a person and realize that life did not have to be so strict.  Steel was kind of forceful though, but he did respect Althea when it came to what he was doing to her.
The only thing I did not like it that it was short and I wanted more of the characters.
There were times that Althea was a jerk to Steel, but I think she had her reasons because she was not used to having a guy being so upfront with her and she was not used to talking to a guy like Steel before.
Will, I read another book in the Facets of Passion series if Jeffe Kennedy writes one…MOST definitely.
I love her writing style and how she makes me enjoy the intense relationships and how opposites do attract.
I recommend this book to erotica readers out there, and people who enjoy reading about a bad boy that meets a good girl and he changes her outlook in life….emotionally and sexually.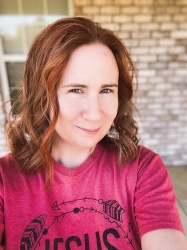 Latest posts by FranJessca
(see all)