Review: 'Politics. Escorts. Blackmail.' by Pynk
December 4, 2012
I received a complimentary copy of the book from the publisher in exchange for an honest review. This does not affect my opinion of the book or the content of my review.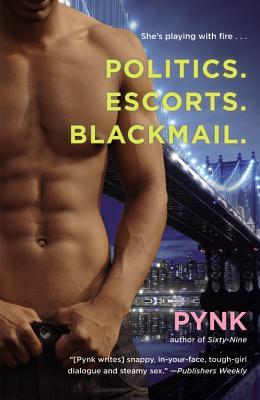 Politics. Escorts. Blackmail.
by
Pynk
Published by
Grand Central Publishing
on December 11, 2012
Genres:
Erotic Romance
Format:
ARC
Goodreads
Purchase at
Amazon

POLITICS.ESCORTS.BLACKMAIL follows the life of Madam Money Watts and explores the call-girl industry as it spills over into the world of politics in New York City. Money's exclusive, top escort service operates under the name, Lip Service, and Midori Moody, Leilani Sutton and male escort Kemba Price are her high-end contractors who make a hefty living out of sex for money.
Among her clients are two New York senators who are the very officials voters have elected to make decisions for others to abide by, yet these politicians play by a different set of rules, secretly paying top dollar for the forbidden girlfriend experience. But when a freaky client takes it too far; a pimp wants in on some of the action; and an escort gets greedy, the world of Money Watts is brought to a head.
My Review
The book warns you, in the beginning, to be prepared for some erotic situations and this book is meant for readers that are older and maturer and can handle the situations that Pynk writes about in her books. (21+ and older)
This is not your typical book. It takes you into a world of escorts and their jobs, and their task is not easy. They endure some terrible situations, and sometimes they encounter some very pleasurable ones.
Madam Money Watts operates the Escort service, Lip Service, but it does not only include escorting. She has to keep her escorts situations secret and of course what the clients want secret as well. Money's escorts are her sister, Midori, Leilani and her male escort, Kemba Price. They do things that the state and the country see as illegal, but to keep it hush, hush, they must have a middleman to take care of the booking and code names for the clients. Because the clients are big-time politicians, celebrities, and sports players and if the truth were to get out, they would have their reputations, jobs, and families on the line.
Money is about to have her job and her life turned upside down when her sister's ex-pimp wants either Midori back or Kemba instead. Money is not having it of course. She also has issues with a client going too far. Her sister Midori then takes it upon herself to keep seeing the client who keeps taking it too now, and one night when she does see him, her world will turn upside down, when it was turning up for the better.
Then there are Money's other escorts Leilani, who want fame and Kemba who is most chosen by the lady clients, but may have a secret of his own that he does not even know about or at least not comfortable admitting.
Pynk writes a very erotic, emotional book that makes you realize how life in the escort world is not all glamor rich and how the famous think they can get away with everything until one person can ruin it all for them.
I loved being able to read about each of the escorts perspectives and their different scenes between their clients and also get a piece of their life story as well and how they came in the business with Money.
The ending is a doozy, and I was not expecting that to happen to the characters, especially Money and Leilani. Leilani was one character I did not like, but that's because I felt she turned her back on one just to become famous….but she was smart about it and knew how to play the game.
Money's parents ticked me off though, especially her Dad and I'll leave that alone because I could go on a rant about them alone. Grrr!!
I enjoy Pynk's writing style for this book because she made my emotions feel haywire and also made me uncomfortable at some points in the book. I cried on what happened towards the end of the book…(and there was a lot that happened, so I won't tell you which was emotional because I would give it away)
If you like a book that will take you out of your comfort zone, this is the book for you. You'll feel the emotions of each character in the book (the escorts and a few other characters that play a significant role as well).
I definitely will be checking out the rest of Pynk's books.
And can I also say that I loved the ending of the book on what men should do for women? =)Going to have my hubby read that very soon.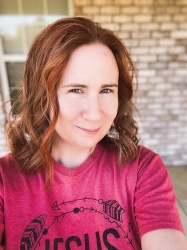 Latest posts by FranJessca
(see all)