Review: 'Riser' by Becca Smith
July 17, 2012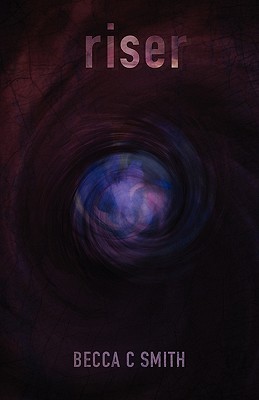 Riser
by
Becca C. Smith
Series:
The Riser Saga #1
Published by
Red Frog Publishing
on June 5th 2010
Genres:
Young Adult
Format:
eBook
Source:
the author
Goodreads
Purchase at
Amazon

Black swirling holes churning madly in the center of every corpse. This is how eighteen-year-old Chelsan Derée sees the deceased. Her ability to connect to the black spinning holes allows her to control every dead thing within a four-mile radius.
But that's the least of her problems. It's 2320 and Chelsan Derée has to survive another year of high school, which for her is pure and utter torture, mainly due to the fact that her schoolmate Jill Forester's favorite activity is making Chelsan's life a living hell. If that isn't enough, Chelsan's impossible crush on Ryan Vaughn makes her brain do somersaults on a regular basis, especially since she is positive he doesn't know she exists. And being eighteen Chelsan has to deal with the pressure of whether or not she should take a little pill called Age-pro, which cures aging, making the world eighteen forever and highly over-populated.
When Chelsan's mother, Janet, is brutally killed, along with everyone else in her trailer park, Chelsan finds out that she was the intended target. Chelsan must use her power to raise and control the dead to save herself, protect her friends and take down the man responsible for murdering her mother.
My Review
I love the dystopian genre. I find myself not getting enough of this genre after reading "The Hunger Games." When Innovative Online Book Tours introduced the Riser tour, I knew I had to read this book. I was not disappointed with Becca C. Smith's writing style and the world she created in "Riser." I love reading books where the author comes up with an alternate future. This future entails a girl who can raise the dead and control the dead she rises. Where you can take a little pill called Age-pro and never grow old once you take the pill at a certain age. (Here's the catch though, you can't make it until your 18 (if you are the rich)…age 30 for others). If your caught taking the pill sooner..you will regret it. You have the Population Control Center where they study and regulate the population. This future the community is getting out of hand Age-pro has made it where no one dies (except if you are in a freak accident you can die).
What happens when the world is over-populated? You'll find out when you read Riser. The main character, Chelsan is the one who can raise the dead. She's part of the lower class in the future. She goes to a rich school where no one likes her except for her two best friends, Bill and Nancy. Chelsan is put into a predicament where she's being hunted by people she has ever met. Her Mom is killed one day at their trailer park and reveals the truth about what happened in the past with Chelsan and her Dad…and who is out to kill Chelsan. It's up to Chelsan and her friends to find out the truth about what really is going on at the Population Control Center and who is out to kill her. I do not want to spoil this book…so that's all I'm giving you. =) My thoughts on "Riser" is I could not put my Kindle down when I was reading it. Becca took me into a world where I was scared for the characters and also thrilled to find out more about this world she created. I do not think I would ever want to take Age-pro after reading this book if it was a real product. If you read "Riser," you'll find out why. I would rather grow old and pass away like I'm supposed too. I would not want the government controlling me like they do in this book. I felt terrible for the character, Chelsan when she does find out the truth. The people who are trying to kill her are people who should love and take care of her once her Mom is killed. The mean girl, Jill who gives Chelsan grief when she is school. Grr!! My thoughts on her is that hate her and I wanted to go through the book and beat her butt. She was a "mean girl" to Chelsan. I'm glad Chelsan had friends to help her out with Jill. This book will take you on a rollercoaster from the minute you read the first chapter to the last chapter.
Just to let the readers know I read the original "Riser" where one of the characters punches a certain character, and I did not take offense to it. If you've read "The Hunger Games," you'll understand how the dystopian genre is. In "The Hunger Games," kids were killing kids. Riser just had minor violence in it. "Riser" is well-written for the dystopian genre. I did not find myself confused at all by what Becca was writing. Yes, I did get annoyed at first with Chelsan pining over Ryan and not being able to control how she talked around him. (She's a high school girl, and I bet every reader out there understands how a crush can make you feel when they speak to you).
I know it reminded me how I was in high school, whenever my crush talked to me.
I had butterflies and ended up blurting out stuff that I would never have. That is how the character Chelsan is with Ryan. I finally got over her annoying factor with Ryan, once Ryan admitted his feelings of her. Awwww!!! =) He was one of my FAVE characters in the book. I could go on and on, what I loved about this book, but I do not want to spoil this book for anyone who wants to read it or who is thinking about reading it. I recommend this book to dystopian genre readers out there and readers who enjoy the YA genre. You'll enjoy this future world Becca has written, and you'll have a hard time putting it down. You'll want to know what happens next to the characters and if Chelsan will ever have something "happy" happen to her.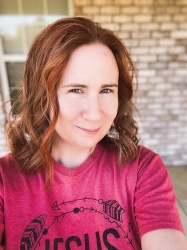 Latest posts by FranJessca
(see all)