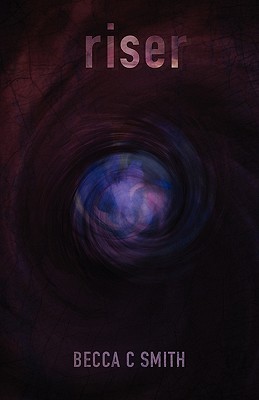 Riser
by
Becca C. Smith
Series:
The Riser Saga #1
Published by
Red Frog Publishing
on June 5th 2010
Genres:
Young Adult
Format:
eBook
Source:
the author
Goodreads
Purchase at
Amazon

Black swirling holes churning madly in the center of every corpse. This is how eighteen-year-old Chelsan Derée sees the deceased. Her ability to connect to the black spinning holes allows her to control every dead thing within a four-mile radius.
But that's the least of her problems. It's 2320 and Chelsan Derée has to survive another year of high school, which for her is pure and utter torture, mainly due to the fact that her schoolmate Jill Forester's favorite activity is making Chelsan's life a living hell. If that isn't enough, Chelsan's impossible crush on Ryan Vaughn makes her brain do somersaults on a regular basis, especially since she is positive he doesn't know she exists. And being eighteen Chelsan has to deal with the pressure of whether or not she should take a little pill called Age-pro, which cures aging, making the world eighteen forever and highly over-populated.
When Chelsan's mother, Janet, is brutally killed, along with everyone else in her trailer park, Chelsan finds out that she was the intended target. Chelsan must use her power to raise and control the dead to save herself, protect her friends and take down the man responsible for murdering her mother.
My Review