Review: 'Rocked Under' by Cora Hawkes
February 21, 2013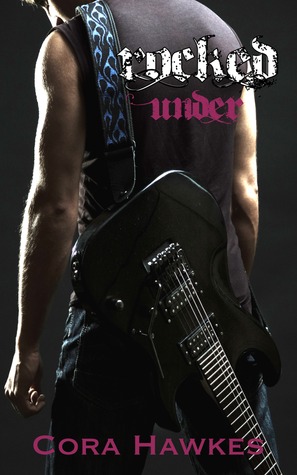 Rocked Under
by
Cora Hawkes
Series:
Rocked #1
Published by
Self-Published
on December 31, 2012
Format:
eBook
Source:
Purchased
Goodreads
Purchase at
Amazon

Falling in love isn't always easy or pleasant. The intense and angst-filled story of Emma and Scott is a painful, gut-wrenching and exhausting portrayal of how hard it can be to let go...
Picking up the pieces and starting again in the US, Emma enrols in college with her cousin, Ashley. She is finally free to do what she wants and live how she chooses, and no man will ever rule her decisions or emotions again.
That is, until Scott Mason walks on stage...
Intense bad boy Scott is the lead singer of a popular local rock band. A ladies' man and Ashley's long-time friend, Scott holds an instant fascination for Emma — she finds herself drawn to him, even though he represents everything she hates and needs to stay away from in a guy. He treats females like he does a cigarette — light it, use it, and lose it.
For her cousin's sake, Emma makes an effort to get along with Scott, but she soon discovers that there is more to him than first appears, making him even more dangerous in her eyes. Behind the façade of friendship, jealousy, obsession, fear and insecurity fester — an internal battle rages as she fights her attraction and does everything she can to stop history from repeating itself.
One thing she knows for sure is that if she breaks her rule, it may destroy her.
Warning: Contains mature content — recommended age 17+.
My Review
When I was contacted for Cora Hawkes Virtual Book Tour…I said to myself…HECK YES…and I had already purchased a copy since I was kind of stalking…Cora Hawkes website to find out when the book would release.  I saw the book on Goodreads one day and read the synopsis and knew it was up my alley.
First, off…let me get this into my review first.  The male character is not a cheater in this book.  I repeat…he is not a cheater.  Unfortunately, he would be considered a ladies man. He ends up having a girl over every night….but may I also say….he has had it rough and the truth comes out towards the end, what was really going on with him.  I repeat again, he is not a cheater.  How can he cheat when he is never with a character?  Just saying…
I really thought at one point I was going to go through the book and beat the living crap out of both characters and I never, ever feel that way over any characters when I'm reading.  I should know by now that New Adult Romance is a genre that makes me love and hates characters.
Here's a short take on "Rocked Under" –
Emma has moved to the states to get away from her past and start new.  She ends up moving in with her cousin, Ash, who has a friend/neighbor upstairs from them, who is an HE.
Scott is the lead singer of the rock band group, From Under, and he is every girl's dream come true.
When Emma meets Scott at the local club his band plays at, the instant attraction starts.  Although, Emma has been warned about Scott's tactics with girls and Scott has been warned by Ash to not get involved with her cousin.  Now here starts the part where emotions go haywire for both characters.
Emma is fighting her feelings for Scott and Scott is just confused by Emma.
Bring on the emotional roller coaster of Emma and Scott and you will want to several times go through the book and knock some sense into both of these characters.
Now…you're probably thinking that I hate this book, but that's not the case.  I love a book that makes me angry, happy, and sad all at once.  When a book makes me cry and makes me blubber like a baby…then I know I'll be daydreaming about this book until the second book comes out in August.
I loved the angst and the sexual tension in this book.
Emma had her issues with what happened in her past and Scott has his relationship issue where he never stayed with the same girl once…but for some reason, both of these characters clicked with each other.  Scott had his reasons and so did Emma.
If you love the new adult romance genre, love tattooed bad boys, rock bands, and your emotions going like crazy…then you'll enjoy "Rocked Under".
And don't come back and hate me after you finish reading it and loving it and find out the next book is not out until August.
I read this book in less than two days, and now I'm anxiously waiting for the 2nd book.  I really hope Cora doesn't make me hate Scott.  He did kind of tick me off every once in a while in this book, but at the end, he stole my heart.  Oh boy…did he steal my heart.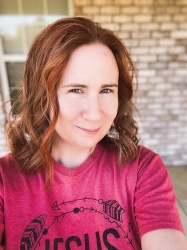 Latest posts by FranJessca
(see all)