Review: 'Silk Malice' by Eve Dangerfield
January 31, 2023
I received a complimentary copy of the book from the blog tour host in exchange for an honest review. This does not affect my opinion of the book or the content of my review.
This book may be unsuitable for people under 18 years of age due to its use of sexual content, drug and alcohol use, and/or violence.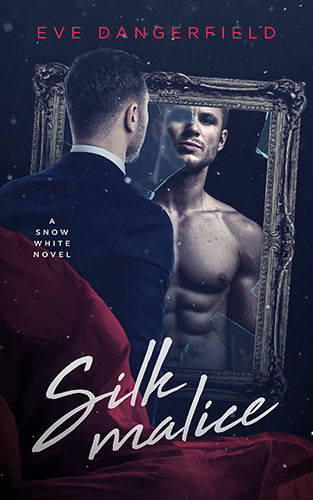 Silk Malice
by
Eve Dangerfield
Series:
Snow White #2
Published by
Dangerous Press
on January 31, 2023
Genres:
Dark Romance
,
Reverse Harem
Format:
eArc
Goodreads
Purchase at
Amazon
|
Apple
|
Barnes & Noble
|
Google Play
|
Kobo

Book two in the SNOW WHITE trilogy. This is a scorching romance between a woman and four beautifully dangerous men in which she never has to choose.
Once upon a time I was left with nothing. Betrayed by my stepmother and stolen by my ex-fiancé. Now I'm battered but intact, just like my prized innocence.
My heart tells me I don't want to belong to one man. I belong to four.
But the criminals I love are proud. Too proud.
Their brotherhood is in tatters.
They fight for me. And they possess me, even as the enemies close in. Even as the foundation of our twisted family crumbles. Even as the dark legacy threatens to consume us all.
WARNING: This book is intended for readers eighteen years old and over. It contains material that some readers could find disturbing. Enter at your own risk...
---
After the ending of Velvet Cruelty, I needed to know what happened next in the Snow White Trilogy. Eve Dangerfield left her readers with a cruel cliffhanger. What would happen to January Whitehall after she was taken away from the Velvet House men that originally kidnapped her? I needed answers, and thankfully I got them while reading Silk Malice – the second book in the trilogy.
Storyline/My Thoughts: January Whitehall may have been taken by the man she was supposed to marry by the men of Velvet House, and those men have done some unthinkable things to her in the first book, but in the second book, they have changed their tune. January Whitehall has been taken from them, and they want her back. The MMCs, Doc, Adriano, Eli, and Bobby, have grown feelings for the beautiful January Whitehall and will do anything to get her back. Some may end up punishing her for leaving them the way she did, while others are ready to prove how much they want her and are willing to share her.
I absolutely adored January in this book way more since she realizes she has power over her captors. She's not the damsel in distress. She's the spitfire that will push the men to their limits in ways they can't resist her. Get them, girl! The young beauty that was sheltered and arranged to be married to a monster now has four sexy men that will fight for her, even give up what they want most – revenge.
Eve Dangerfield kept me turning the pages on my kindle when reading Silk Malice. She brought the spicy times in this book, compared to the first book. The book was less violent than the first, but don't let that fool you; Doc, Adriano, Eli, and Bobby would have burned the world to the ground for January. They proved it with their POVs and what they had to do to keep her. All four men are very possessive and protective of January Whitehall. I loved that Eve gives her readers the FMC's POV and all the MMCs. Who was my favorite in this book? I can't just have one. I adored them all.
Doc, with his anger at what January did at the end of the last book and how he was pissed at her, even a sadistic guy like him can be brought to his knees, though. He has his reasons for wanting to hurt her at first. Yes, readers will get a little more about why the Velvet House men have it out for January's so-called fiance.
Sweet Bobby used to be January's math tutor who always wanted January and was willing to take her to Canada to escape the madness. I adored him in the first book and even more in this one.
Adriano, the scary one of the bunch who hated her initially but secretly always loved her because he was there watching her dance. The other men gave him a hard time for what happened in the last book. It was January, though, that brought out his gentle side.
Eli Morelli, the boss of them all, is the workaholic and has a weakness, and it's January Whitehall, especially when he loves the word 'Daddy.' Oh, yes, we have daddy kink in this book.
Who stole the show in this book, though? January Whitehall. She may seem innocent and sweet, but she has another side in this book. She proved that she was not the same girl that they kidnapped. I felt for her character, especially finding out more about her arrangement with the real villain in the story.
Here's the thing, though, readers will have another cliffhanger at the end of this book. It's another brutal one. That's okay; I know Eve Dangerfield will give us a killer conclusion. I give this installment of the trilogy 4.5 stars and wait patiently for the last book. Here's hoping January and her men receive a well-deserved HEA. January deserves one.
Standalone or Part of Series: It's part of the Snow White Trilogy and this is book two in the trilogy. I highly recommend reading in order.
Steam/Spice: 🌶 🌶 🌶 🌶
Genre(s)/Trope(s)/Element(s): Dark Romance. Snow White Retelling. Reverse Harem/Why Choose. Polyamorous Romance. Enemies to Lovers. Age Gap. Praise. Degradation. Daddy Kink. Breeding Kink. AntiHeroes. Anal Sex/Play. Dirty talker MMC. Alpha/A-hole MMCs. Bratty FMC. Spitting in Mouth. Voyeurism. Virgin FMC.
Cliffhanger: Yes.
Would I recommend this book? Yes. This trilogy is for you if you enjoy Dark Romance with Reverse Harem/Why Choose. If you also enjoy darker retellings of Snow White, this trilogy is up your alley, too.
Favorite Quote(s): "You will be my everything, bella. My mistress, my wife, my whore, and my princess."

---
---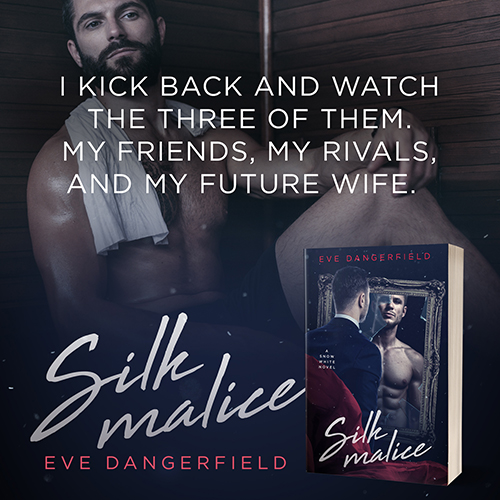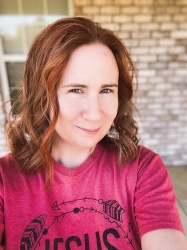 Latest posts by FranJessca
(see all)