Review: 'Spark in the Ashes' by @NikkiGroom4 (Excerpt + #Giveaway)
I received a complimentary copy of the book from the Author in exchange for an honest review. This does not affect my opinion of the book or the content of my review.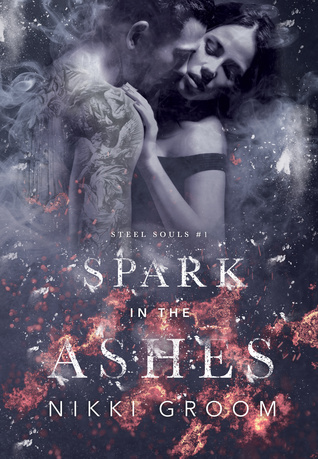 Spark in the Ashes (Steel Souls MC Book 1)
by
Nikki Groom
Series:
Steel Souls #1
Published by
Self-Published
on April 24, 2017
Genres:
Contemporary Romance
Format:
eArc
Source:
Author
Amazon Kindle
Goodreads

Sadie Foster is consumed with revenge. The quiet beauty she portrays on the outside disguises the rage bubbling within her. Because on the inside, her desire for retribution dominates her every waking thought, until him...…

Ramsey Dalton is an outlaw. A criminal that will do whatever it takes to get what he wants and to keep his MC brothers safe. He didn't know there could be more to his life than sex, drugs and death, until her...

Their meeting is pure chance. Their connection undeniable. But what neither of them know, is that their relationship threatens to uncover far more than they could have imagined.

Secrets and lies are best left buried, but sometimes they're too real to stay dead.
My Review
I haven't read a MC Romance in such a long time that I was due for one.
Nikki Groom is one author I've been meaning to read a book from, especially since I have two of her Kingdom books in one of my big book cases. Now after reading Spark in the Ashes, I may have to dig out those books very soon.
The very first chapter alone in the book introduces some major action in the story and let's just say you get to know the female character right away. Sadie Foster is not someone you want on your bad side because she knows how to handle herself very well. She is out for revenge in the first chapter and she also tends to fight back because she doesn't take any crap from anyone. I really liked her character because of her willingness to fight back at every turn, even though she did mess up at the very end of the book. She doesn't realize it yet, but she is about to meet her match in Ramsey Dalton. Ramsey happens to be the Vice President of the local motorcycle club and they were on a mission that night that Sadie diffused their plans. Sadie has been wanting revenge for a while, but for something that happened to her, when she was eleven years old. Although, she's been well taken care of by her step-father and his bodyguard, she knows how to hold her own.
Ramsey the male character of the story is your typical alpha male. He's ruthless at first, especially to Sadie. Nikki definitely wrote Ramsey as a typical motorcycle club member who was all about his club and all about just getting things done, when the President asked him to take care of it.  Although, things did change, when Ramsey met Sadie, which is when trouble happens.
The story does have other drama in it with a rival motorcycle club. There wasn't much action between the rivals. There was mentioning of the Wolves (the rival gang), some moments of the Wolves doing something unthinkable and also an interrogation, but no real fights between the two
The first book introduces the reader to a lot of action and tension between the characters. It's not only between Ramsey and Sadie though. The ending was the biggest doozy because I definitely was not expecting it.
Forewarning for any reader that is planning on reading Spark in the Ashes, be prepared for a cliffhanger at the very end. Yup…I definitely was not expecting it.
I give this book 4 stars and recommend it to Contemporary Romance readers and fans of MC Romance books.

---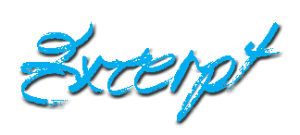 "Do you have any idea what you got involved in tonight, little girl?" His voice is low, dangerous, and for the first time since I woke, fear taps at each bone as it trickles down my spine and he moves closer. "I might not know your name, but I do know what you've done. What are you, some kind of femme fatale? You on a mission to rid the world of all the bad guys?" He chuckles to himself then stops with his body flush to mine. I hold his gaze, refusing to back off, feeling the fire in his eyes burning through mine. He strokes a finger lightly along my temple and down my cheek. "You got daddy issues?" he whispers.
"Fuck. You." I shove at his chest, but he doesn't budge an inch which only increases my frustration.
"Oh, sweetheart, usually I would take a girl up on such an offer, but—"
I bring my hand up to slap him, but he catches my wrist and grabs the other one in a flash, roughly pinning them to my side. "Oh no, you don't." He laughs under his breath, but his gaze is anything but humorous. "You got a lucky shot in last time. That kinda luck doesn't happen twice." He leans in close, pushing my hair from my face gently with his cheekbone and settling his hot breath over my ear. "Now, we can do this the easy way, or the hard way. I'm not above binding you again—" He pauses, letting a few heated breaths brush across my skin. "So tell me, are you going to bend and comply? Which will make it so much easier for you, or am I going to have to wrangle your twisted little soul into submission?"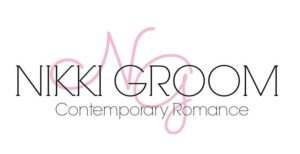 a Rafflecopter giveaway


I guess I should type a bio here. I'm FranJessca or Fran for short. I'm the owner of Book Lovin' Mamas and main Reviewer. I've been reviewing books since I got out of the Navy in 2011. Now 8 years later, I'm still reviewing, but this time with my youngest sidekick.
When I'm not reading and reviewing, you can find me at my day job during the week and on the weekend taking care of our little farm.

Latest posts by FranJessca (see all)